TL;DR
In this blog post I will describe my TV upgrade that should last for next 10 years.
This summer was Football UEFA Euro competition year in France. Heuristic is that you could by new TV models with significant discount. I bought my last TV in 2008, and it was plasma. TV technology have dramatically changed in those eight years and I did know where to start. My Christmas started earlier this year. I asked my friend, who is real TV junky, for help. He needed just one input, my budget. With my budget of 1500 eur, he started his research. Believe me, it is not an easy task. After few pointers and one week, he hit a jackpot, LG-49UH8507, in my budget range.
This is my short review wearing a testers hat. Basically, I bought computer system . Every computer needs operating system.
WebOS 3.0
You can find technical specification here. From user perspective it is very fast and reliable. UX is pretty good, menus and actions are strait forward. I enabled auto upgrade which is done in sleep mode. When I turn it on, I get notification in upper right corner about the upgrade.
Network
WiFi and Ethernet.
I use ethernet for streaming services. Big surprise was when my Iphone 6 offered to connect to TV while I was watching Youtube. It is called screen sharing.
Remote
It has magic mouse feature, which means mouse pointer that I steer remotely. Remote UX is not so good, because I mostly use it in dark room and I can not guess button that I need based on its position or texture structure.
Display
UltraHD which means 4K resolution. This is Netflix Dardevil in 4K (click for larger image):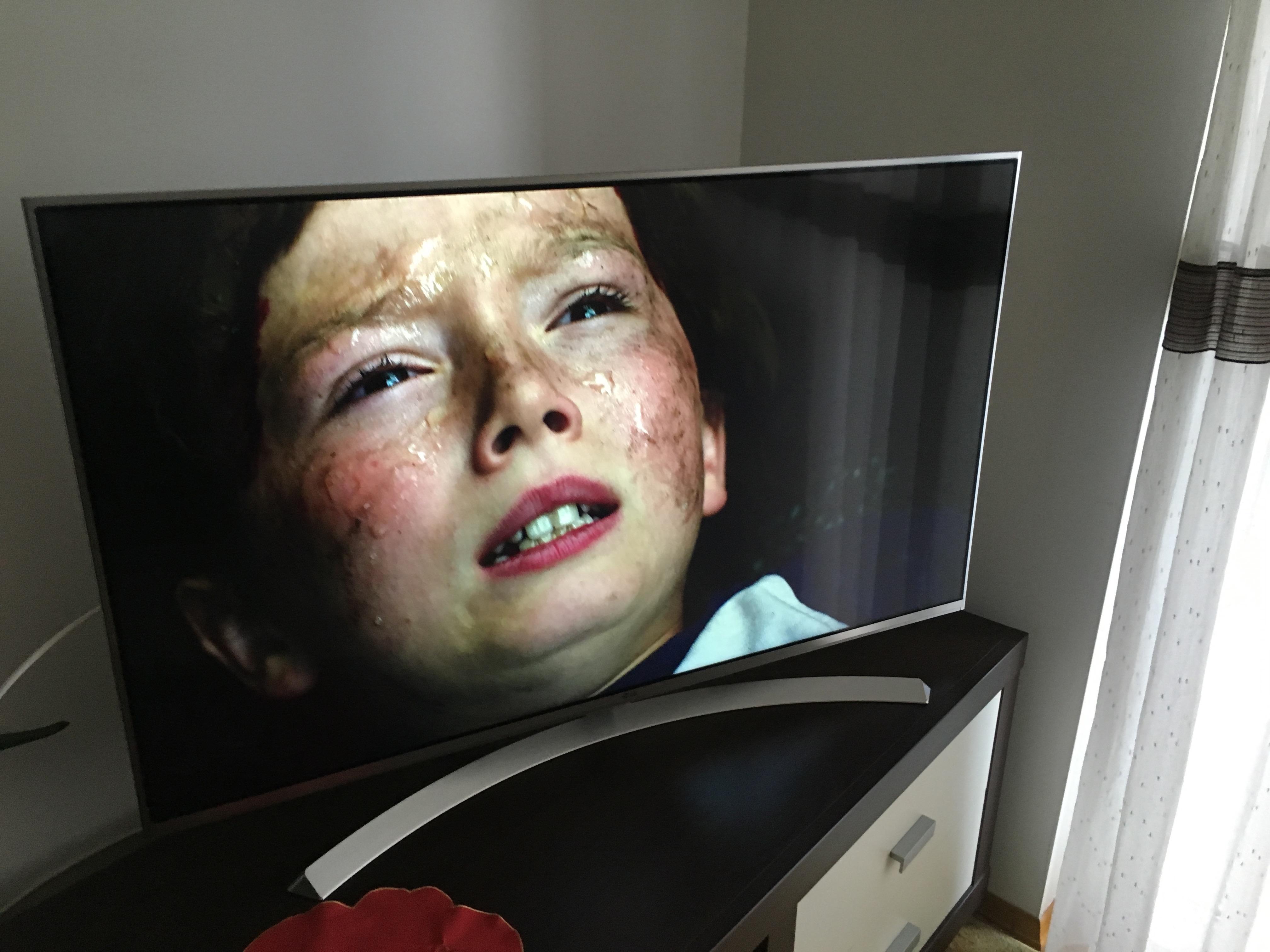 Entertainment and education
I watch 90% of my time Netflix or HBOGo. Up till last update, Netflix had stability issue. I always exited application, but when I reentered it, it always crashed. HBOGo has streaming issue with new items, but it is stable. Netflix has much batter UX experience when I continue watching where I stopped previously. No streaming issues at all even with 4K items.
There is also youtube player, so I can educate myself from the conform of my sofa.
I am very satisfied with my new gadget. For the same price, I also got LG G3 smartphone, which was big surprise! And salesperson was very educated about the product, he confirmed all technical specs that I knew thanks to my friend.