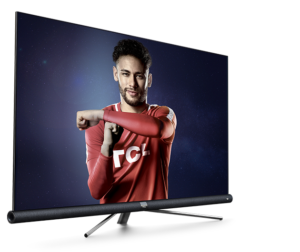 TL;DR
This post is follow up on the post from 2016, Technology junky. It gives RIMGEA bug report on LG issue and user expectation and comparable product consistency heuristics used for test report on using my new TV, TCL 55DC760.
In the post "Technology Junky", I made a very bold statement:
In this blog post, I will describe my TV upgrade that should last for the next 10 years.
The actual result was three years. Here description of the problem in RIMGEA format:
Summary
Black screen after five seconds that TV was on.
Type
Hardware issue
Steps
Turn on TV
After five seconds, the screen goes black. There is a tone, it is possible to change TV channels.
Additional information
I managed to open TV properties in five seconds time window. The backlight setting was on the maximum value.
Model: 49UH8507, the year 2016
Reproducibility
Always
Severity
High
Generalize
The problem is present when I change the TV channel in five seconds window or when I open any of the applications. In the TV settings mode, the screen did not go dark.
Isolate
Steps are minimal to reproduce the issue.
Maximize
Screen going black is enough maximized issue. I did not want to find a more serious problem, because this could break the TV even more.
Externalize
Take the TV to the official LG repair shop. They confirmed the issue. I was contacted by them in two days. The backlight was gone, new required also replacing the display. The cost is around 700 euros. They said that manufacturers put backlight to 100% by default.
Verdict
Let's go for a new TV. For 700 euros I bought TLC 55DC760 with Android TV 8.
Test cases are driven by user expectation consistency and comparable product consistency.
Assemble TV stand
I assembled it in 30 minutes. Considering TV size and that I am not handy with a screwdriver, this is a fulfilled expectation. Even though instructions are fare away from IKEA's quality.
Boot-Time
Boot time of 35 seconds has not fulfilled the expectation. There is a power option Instant-on. Boot time was two seconds with the side effects that TV turns on automatically. It seemed random, but I realized that noise like a car horn is the trigger. I turned instant to off. I can live with 35 seconds of booting time.
Google Play as a TV channel
Google Play Movies and TV app are set as a TV channel. It plays randomly various film trailers that could be bought on that service.
Amazon Prime Video
I check if that application is available on Android TV using Chrome before buying the TV. It is available, but not through TV Google Play. My friend stated that it is possible to install Prime Video, once you managed to put the application installation on the TV.
HBOGO Europe
I installed it through TV Google Play. HBO stated that TLC 55DC760 is not officially supported. So far, while watching The Walking Dead show in a row, TV rebooted automatically for two times.
Default Backlight setting
It was set to 100%! I set it to 60%.
Conclusion
LG WebOS has much better UX than Android TV. Also, it is a much stable OS. This time I would be thrilled that backlight lasts for the next three years.