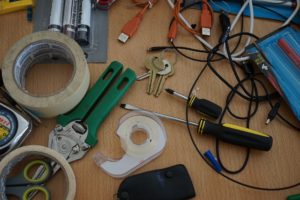 TL;DR
Your company creates software to automate some part of its business. To be able to contribute to this business by testing software features, you need to know the basics about business. Another option is to become a freelance software tester. In that case, your business success depends on your knowledge about how the company works. This post is based on a remarkable book written by Chad Fowler, The Passionate Programmer.
There is a lot of excellent books about this topic. I read The Knack: How Street-Smart Entrepreneurs Learn to Handle Whatever Comes Up.
You will learn terms like:
cash flow
profit
company tax
personal tax
loss
income
invoice
how to determine your business
how to set your hourly rate
how to increase your hourly rate
Conclusion
Those are just some of the terms that are good to know as a passionate software tester. Understanding those is obvious if you are a freelancer or company starter. But also very important in order to create the right features and improvements important for your company customers. By proposing the right features, your company could earn more money.
Most importantly, you will do a significant mind change, that real company owners are not greedy and doing it just for the money. They are in the game of creating the business where the money is a side effect. They could probably fail, but from fail projects, they learn a lot. Remember the definition of oracle and heuristics? Is business is a success, they create jobs, pay taxes, and most importantly, help their customers to solve a problem.