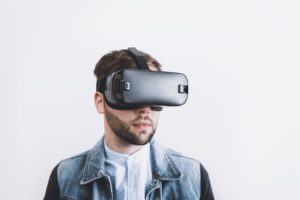 TL;DR
This post is an example of real testing. Point is that you should be aware of fact that device simulators are not the same as real devices.
From the Ministry Of Testing Blog Feed (subscribe if not already), I read an excellent blog post, AIT ONLINE 1 – CHROME DEVTOOLS written by Mark Winteringham. Mark is an expert in teaching software testing and how automation could efficiently help you with testing.
In this post, he shared Twitch video about his exploration of Chrome Dev Tools. One part is about Mobile Emulation Feature.
In this post, I would like to emphasize about problems that I experienced with this feature. You must be aware that every tool is a product with its own set of possible issues. I previously wrote about an issue in an excellent tool created by Gojko Adzic, Bug Magnet.
Here is example of how the mobile emulation feature failed me on my own site.
Chrome Simulation of iPhone 6:
Using real iPhone6 device:
The simulator behaves differently from the real device.
Conclusion
Chrome Mobile Emulation is still a usefull tool, for example, to check how your site breaks on different resolutions. But be aware of the risk that your mobile site still could be in trouble.