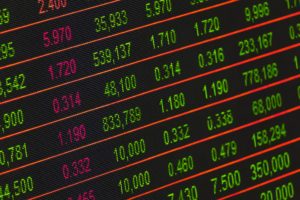 TL;DR
If you just started your journey towards the passionate software tester, it is time to consider the first problem, how to chose your software testing market. This post is based on a remarkable book written by Chad Fowler, The Passionate Programmer.
The Market
If you plan to be a successful software tester, that means that you should be able to sell your software tester skill to someone at some price. Better talent, the higher rate you will get. You will need to make an investment, not in money, but the investment of your time. Do you test by blindly following big binders of test cases? Do you pray that all tests pass as instructed so you can go home? Or even worse, do you on purpose do not note some observations that are not part of test case specifications?
In that case, your career is taken by the flow of mediocracy stream.
You have to think of your career as set of services that you can offer. What are your current software testing services that you can provide to your boss? Is anybody else interested in those services? Is the demand for those services going to increase or decline in the coming years?
Do you know any successful software tester? What services that tester can offer? What Google has to say about skills that every software tester should have?
Now you know the market questions, let's try to find your answers.