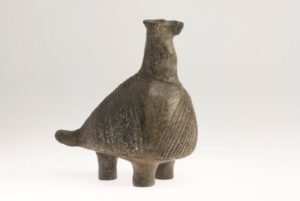 TL;DR
This post is announcement for Testival 2018, a software tester event that is combination of keynote sessions and unconference format.
Lets use Kipling method in order to explain why you should attend Testival 2018.
What is the problem?
Software testers usually do not share their ideas and questions about problems they found during software testing.
Why is it happening?
One keynote session that will be given by Adina Moldovan from Romania. Adina is known for her work with the Test Lab, traveling around conferences, dressing up in a lab coat and driving people through all sorts of testing efforts and exercises. She's part of the Romanian testing community, Tabara de Testare (en. The Testing Camp), as a facilitator and attendee. You can learn more about Adina's work here.
Altom is organizer of Rapid Software Testing and The BBST® Course Series, so if you have questions about modern software testing education, Adina will have right answers for you!
Unconference format means that on Friday you can propose topic that you would like to discuss with other participants. This topic could become actual session if gets enough votes. But do not despair if there would not be enough votes, I guarantee you that you will meet at least one tester with same interests.
Did I mention that admission is FREE (food and drinks included) thanks to Testival lovely sponsors that you can find here.
When it is happening?
September 7th and 8th 2018. Those dates are  Friday and Saturday.
Friday
6:00 PM – Sign in
6:30 PM – Introduction
7:00 PM – Topics & Timeslots
8:30 PM – Social Hour
Saturday
8:00 AM – Coffee
9:00 AM – Keynote
10:00 AM – Session 1
11:15 AM – Session 2
12:30 PM – Lunch
2:00 PM – Lightning Talks
3:15 PM – Session 3
4:30 PM – Session 4
5:45 PM – Final Address
7:00 PM – To Dinner and Evening Activities
Each session is scheduled for one hour. Finger food and drinks are provided during the social hour. Breakfast and lunch are provided Saturday.
Where it is happening?
BIC Vukovar. More details here.
How can you overcome this problem?
On Friday, take posit block and submit at three questions or problems that you have with software testing. If you are introvert, approach organizers and they will help you with breaking the ice.
Who you need to get involved?
Ask your coworkers to attend with you this great event.
How to apply?
When will you know you have solved the problem?
During YOUR Aha moment at the end of Testival 2018!
See you in Vukovar!