TL;DR
This weekend was reserved for Testival, a software tester's event. This post is first day report when we did registrations, event introduction, participant introductions and session topic proposals and voting on them in order to put them in session time slots.
Registration started at 18.00, and as I was late (with goodie bag) for ten minutes, participants did not get goodie bag during the registration. Shame on me.
Davor Banovic gave the introduction on Testival. Explained what is Testival, its history and purpose.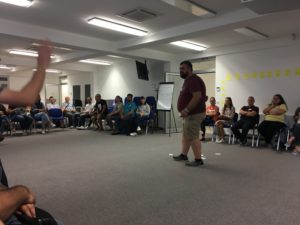 Next was Zeljko Filipin. He explained open space conference format, introduced sponsors of this free event (Degordian, Oradian, BIC Vukovar, Altom, Repsly, GIS Cloud and Tentamen), session rooms locations, wi-fi, and restrooms locations. He listed all social networks where you can find Testival, and Testival partner organization WebCamp, that hosts WebCamp 2018 conference in Zagreb October 5th and 6th.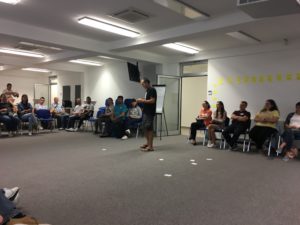 There were 60 participants, so we started with introductions. Every participant used card with  following content:
who? what? where? why? how?
and should answer on those questions in 20 seconds. This helped to break the ice among the participants, because next part was finger food and Nova Runda craft beer.
After the break fun part started and that was session topic proposals and voting on them!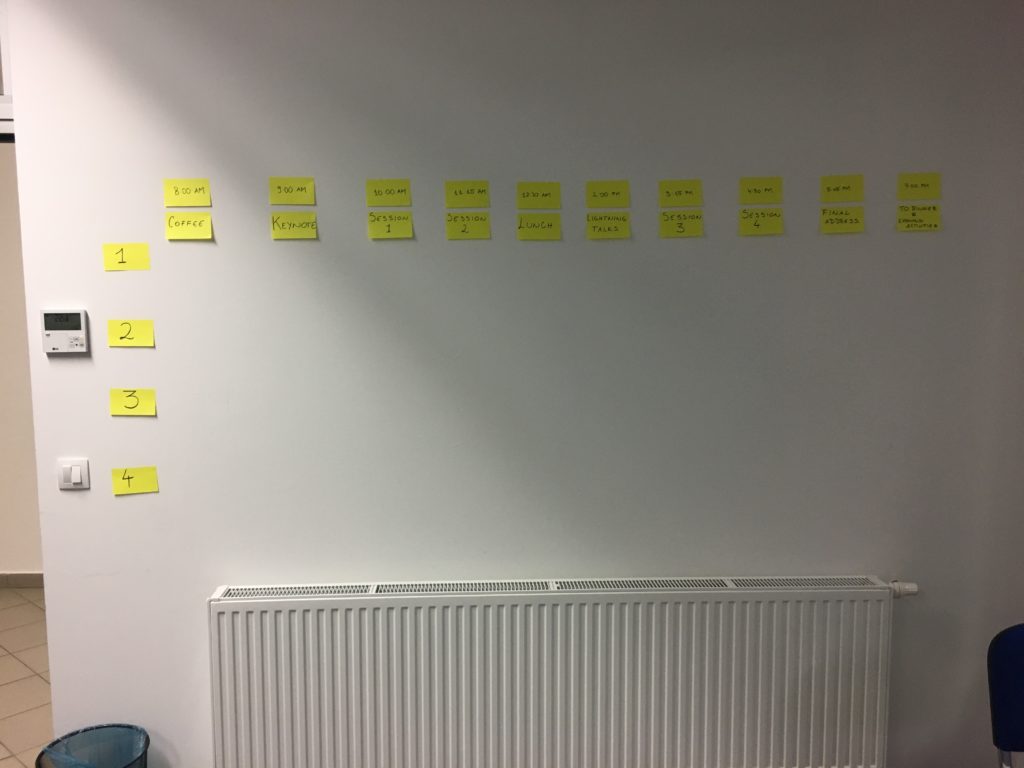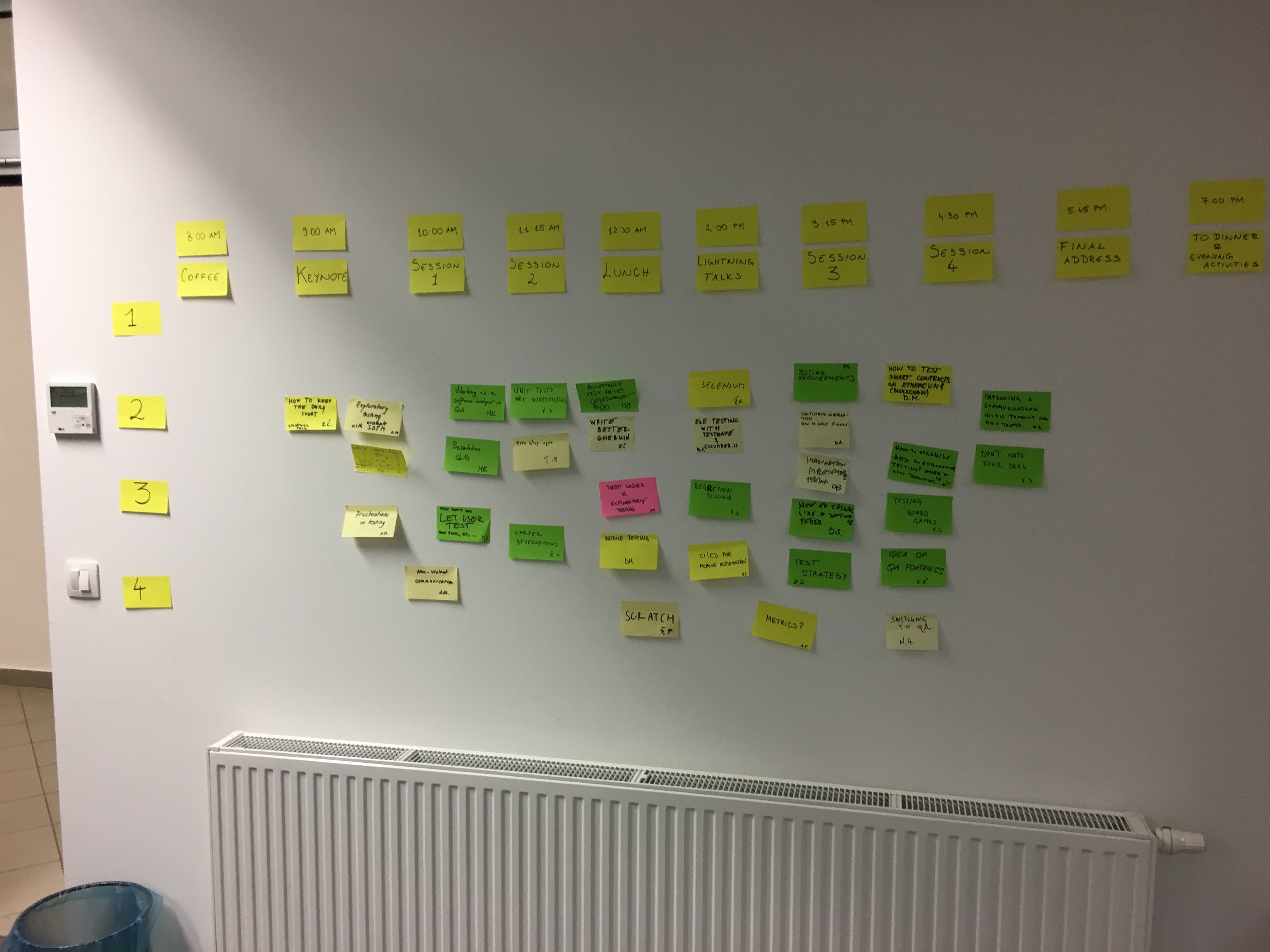 I voted for Session based test management (SBTM) hands on session, Testing Board Games, Test Strategy and Testing Smart Contracts on Ethereum.
When social hour ended (actually when we depleted the beer keg), we haded to Vukovar downtown to continue our socialization and beer tasting.