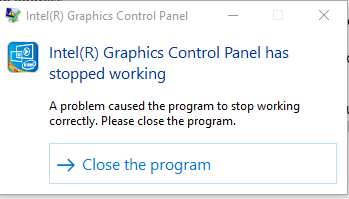 TL;DR
On Windows 10 machine, for some time, I was receiving the error message in the modal window that Intel Graphics Control Panel Has Stopped Working.
Click on Close the program button did nothing. Which was expected because the message informed me that the program has stopped working. It seems that the error message review for this scenario was not done. It was possible to close the modal window clicking on x.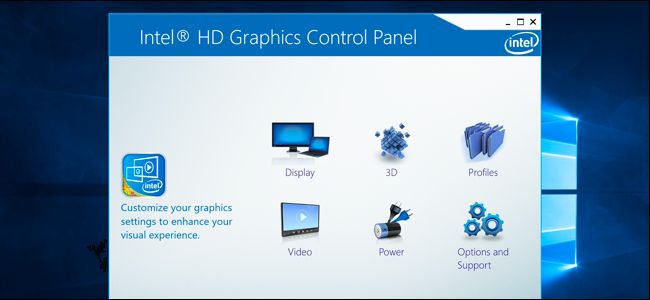 Intel Graphics Control Panel is a program that helps you to customize your graphics settings. Since Windows 10, The Intel® Graphics Control Panel was removed from the driver package to comply with Microsoft's Universal Windows Platform (UWP) requirements. For me, that would be trigger for testing mission driven by installation testing of the Intel Graphics Control Panel.
Solution
As my Windows 10 are on auto-update, one of the updates possibly resolved this issue because I am not receiving this error anymore. Also, since then, I have not started Intel Graphics Control Panel because I do not need it in my daily work.