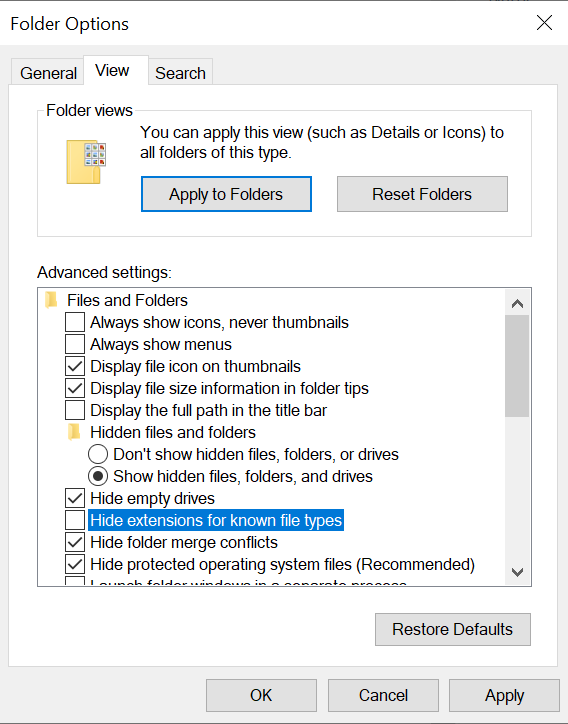 TL;DR
In this week, testing from the trenches series, we present widely known fallacy. It is when you refer to something without explaining what this something represents You assume it is widely known information.
Widely known fallacy could be when we say in our application supported file formats … If this is your first scrum meeting as a new agile tester, it is highly probable that you do not know what app supported file formats are.
Today I needed to share in email full path (name and extension included) to word document. I found its location in file explorer, but file explorer did not show file extension, just file name. And I do not know Word application file extension by hart. I remembered that this option could be customized. I managed to find View-Options to open dialog from the picture above. There it was, option hide extension for known file types was checked. I unchecked it and found out that Word extension was docx.
Remember
The file view option name was hide extension for known file types. Known to whom? Do not use widely known fallacy for naming things. Be as specific as possible because this will help your team members or users to better understand your product.