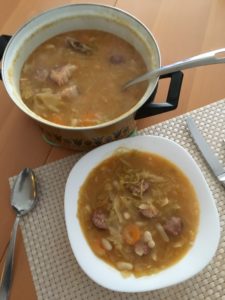 TL;DR
This time is an excellent opportunity to practice cooking. I share with you a story of how I discovered a cryptic Facebook error while I tried to share a recipe from the cooking site.
I always check the recipe on coolinarika.com cooking site. My recipe always differs from recipes found on this site. Actually, for the same dish, it is hard to find two exactly the same recipes. Variations in what makes cooking fun and reason why I am not Michelin chef :).
I tried to share the recipe on this link
I got following Facebook error:

I tried to share a page, and I got an error that Facebook could not scrape the URL because that URL has been blocked.
Scrape is an action where a script copies your HTML page source. So when you share something on Facebook, Facebook downloads, and analyzes that page.
Notice that word blokiran is in Croatian, while the rest of the message is in English.
I tried to replicate with another recipe page, and I could not get consistent results.
I Googled this error message, and I got the following URL: when I open while I am logged in to Facebook, I got following Facebook page: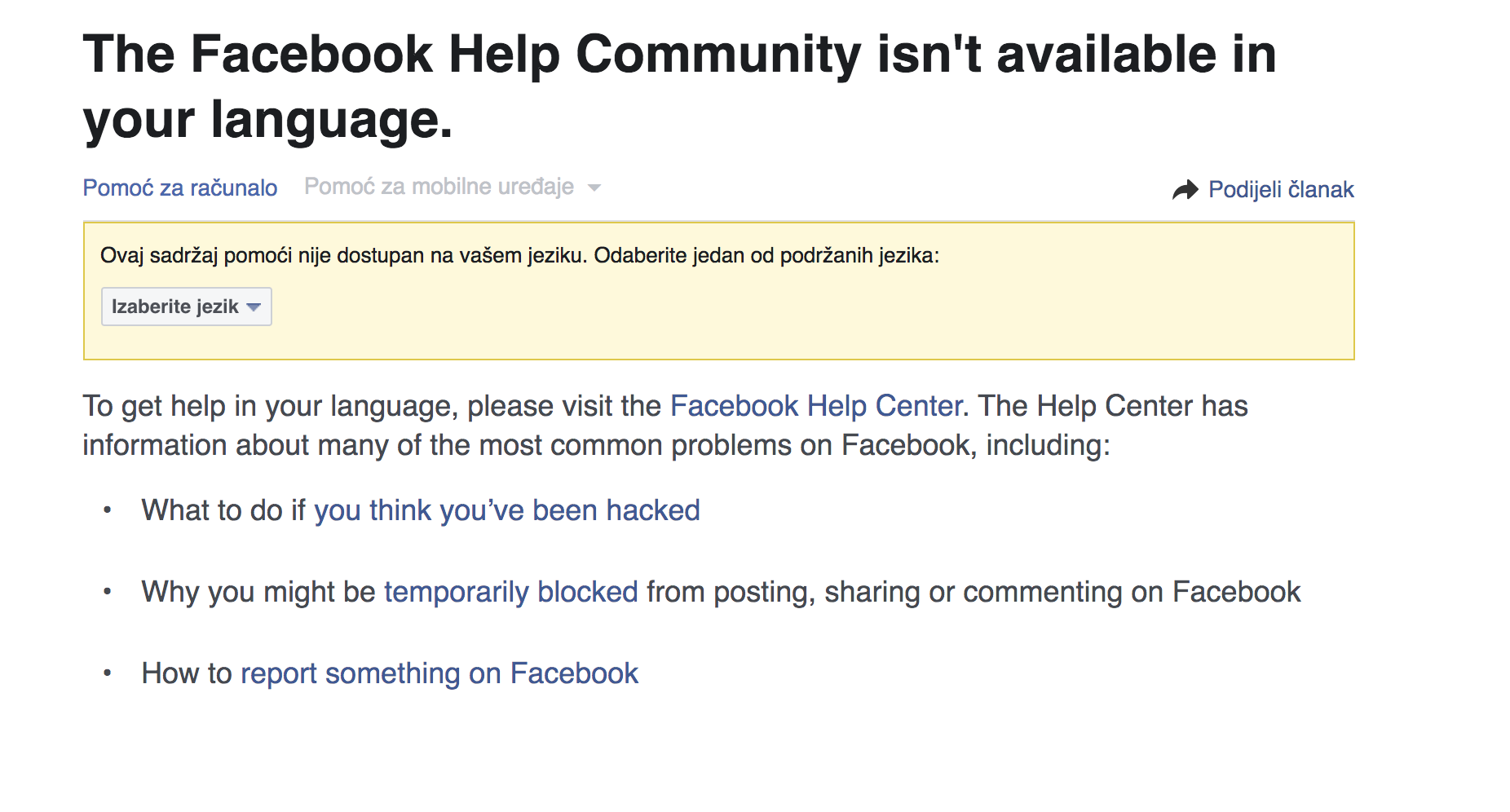 Selecting any of the available languages does not show the original help page. I got the original help page only when I open that link in incognito mode.
What I Learned
Facebook share action is much more than a simple link share.
When automatic Facebook localization fails, it hide essential information.