TL;DR
This post is my report on Testival 2016 that was held last weekend in Rijeka STEPRI center.
First, a few metrics.
We had in total 32 participants, with female/male ratio 12/20!
As this is free event, dropout count is important metrics for us. 15 registered testers did not show, and did not let us know that they will not show. Which means that we wasted a lot of food.
Testival was first time international event:
Serbia: 4
Hungary: 1
Austria: 2
USA: 1
Liberland: 1
We are very excited about that metric!
Here are links to Facebook photo albums (you need to be log in in Facebook): Irja, Zeljko, Zeljko, Zeljko and me.
Here is my observation. Testers were not shy, they jumped in open session proposals without fear and hesitation: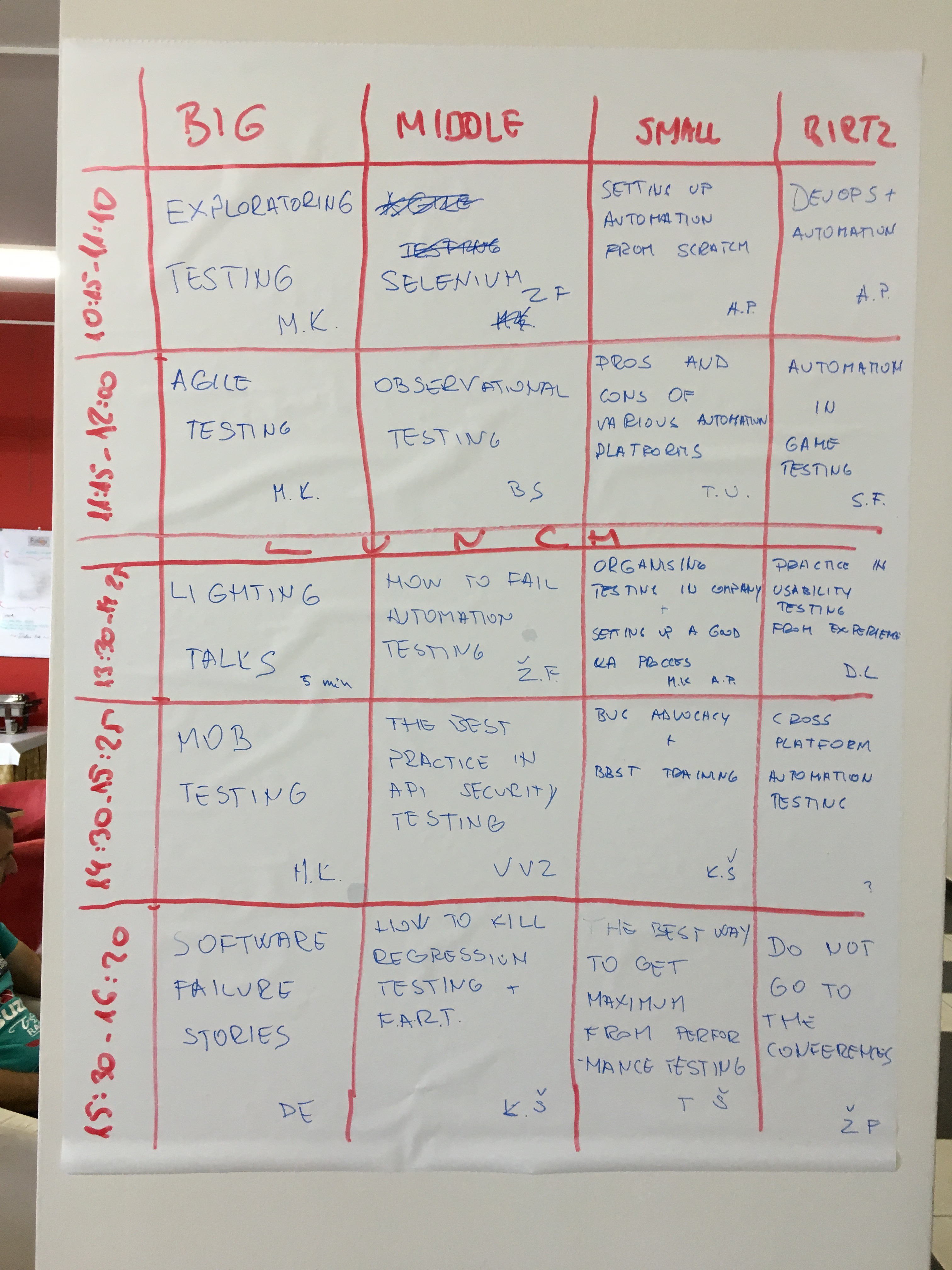 My impression is that several testers problems spawned through all themes.
I got a chance to further model my thinking around idea: "How to kill regression user interface automated testing", and got excellent feedback and deeper understating of the problem. New material for blog post.
For me, new thing was Splunk product.
And this event introduced for the first time context driven testing school by Ben Simo, that has years of experience of applying context driven principles in his daily work.
Mirjana introduced exploratory testing, and how to transition in daily work from test case step descriptions towards exploratory testing.
My opinion what could be done better for next Testival:
Get proactive help in organising process.
Switch Testival to be Thursday/Friday event.
Add workshops on Thursday day.
More coffee.
Add additional sponsors.
In order to fight against food waste, symbolic price for registration for which value would be given back in form of software testing book or something similar.
Here is audience feedback: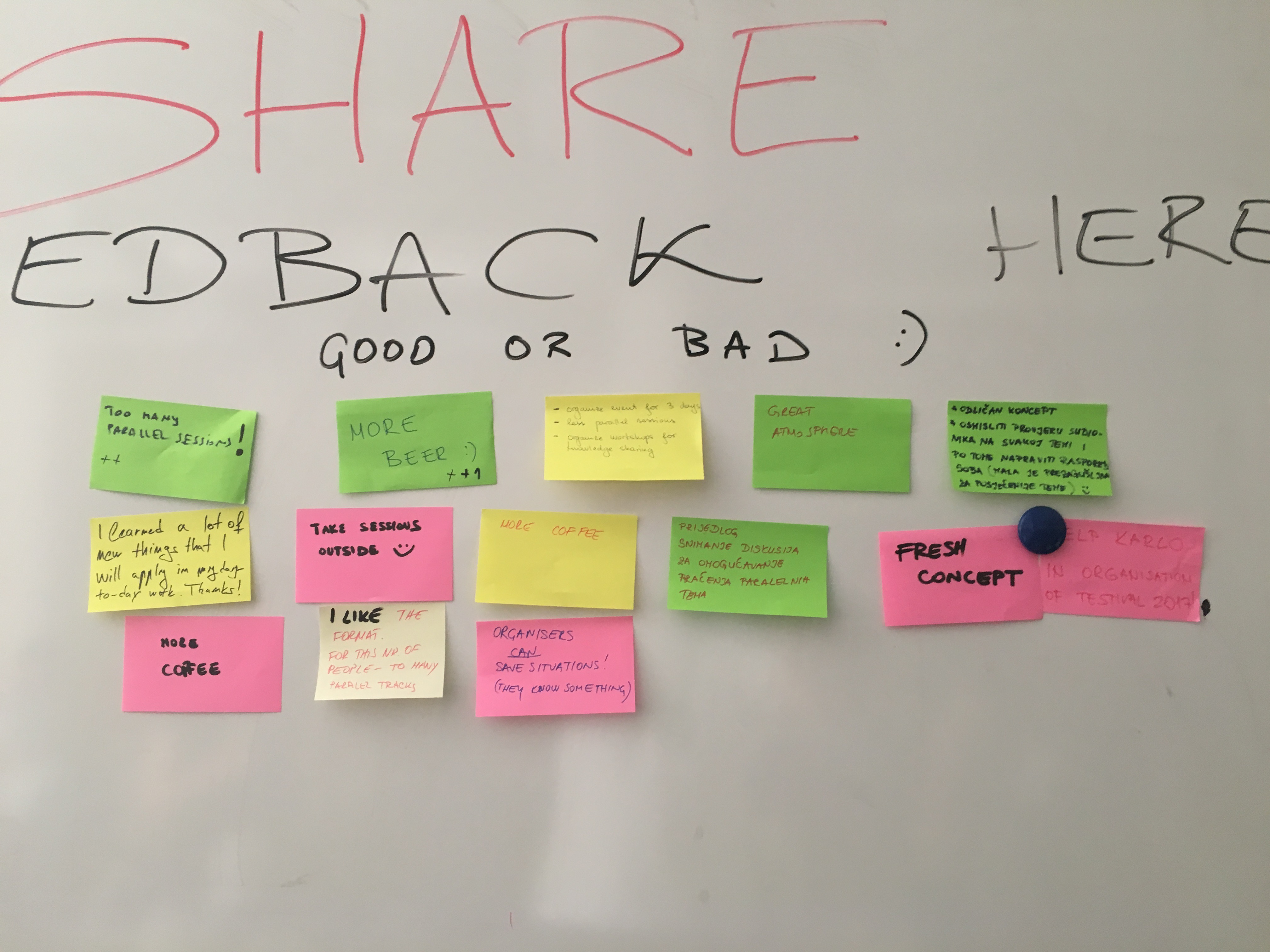 Again, without our sponsors, this event will not be possible: