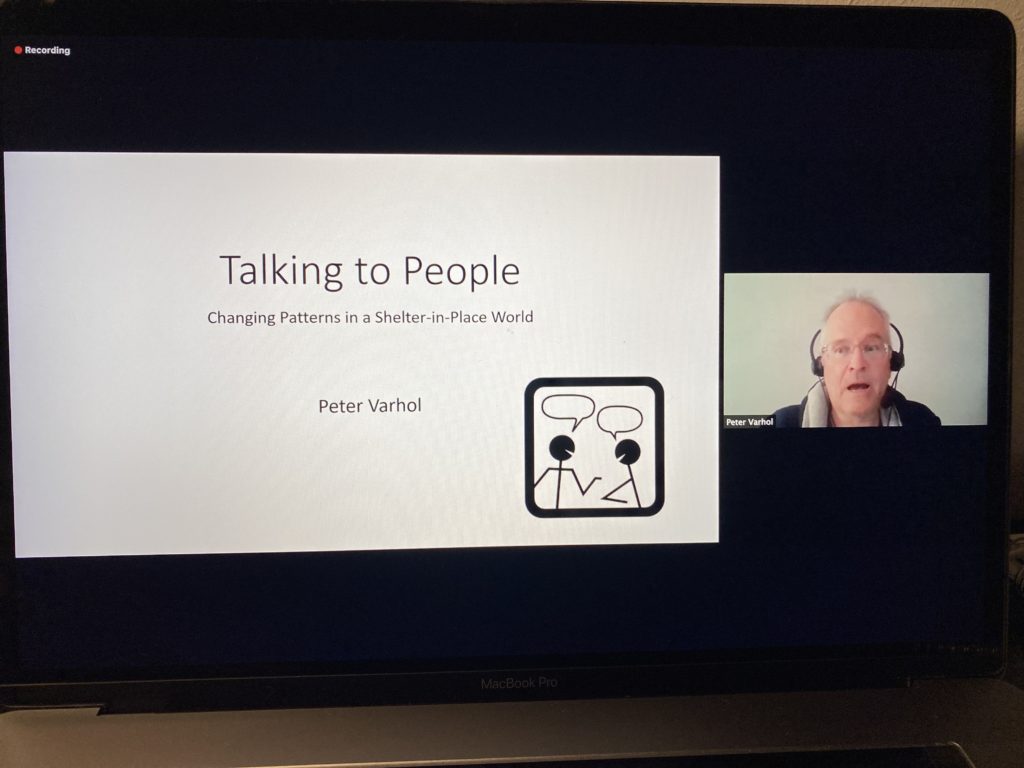 TL;DR
In the previous post, we gave a Lisette Zounon session report, Debunking the QA KPI Myths and making KPI great again. Today we talk about Talking to People: Changing Patterns in a Shelter-in-Place World last Online Testing Conf Autumn 2020 presented by Peter Varhol. Today we have many ways of communicating with distributed team members, but a worldwide pandemic means we still have to fight our biases to be effective and keep our projects on track.
Takeaways
1. How to recognize our biases in team communications and how to work with other team members' perspectives and biases while not in face-to-face situations. 2. How to use distributed communications tools effectively to ensure all team members communicate accurately and honestly. 3. How to get the most out of distributed team communications to ensure that we remain collaborative and working toward common outcomes. 4. How to recognize and address concerns about in-person interactions and other personal circumstances that can impact how we work together.
Conversation Died
The face-to-face conversation died when we first got our mobile phones. And phones do interrupt production. But with phones, we could stop uncomfortable conversation easily; we just stop texting. The original communication problem in software development was that we had siloed teams.
How To Effectively Communicate
Here is one example of typical face-to-face problems: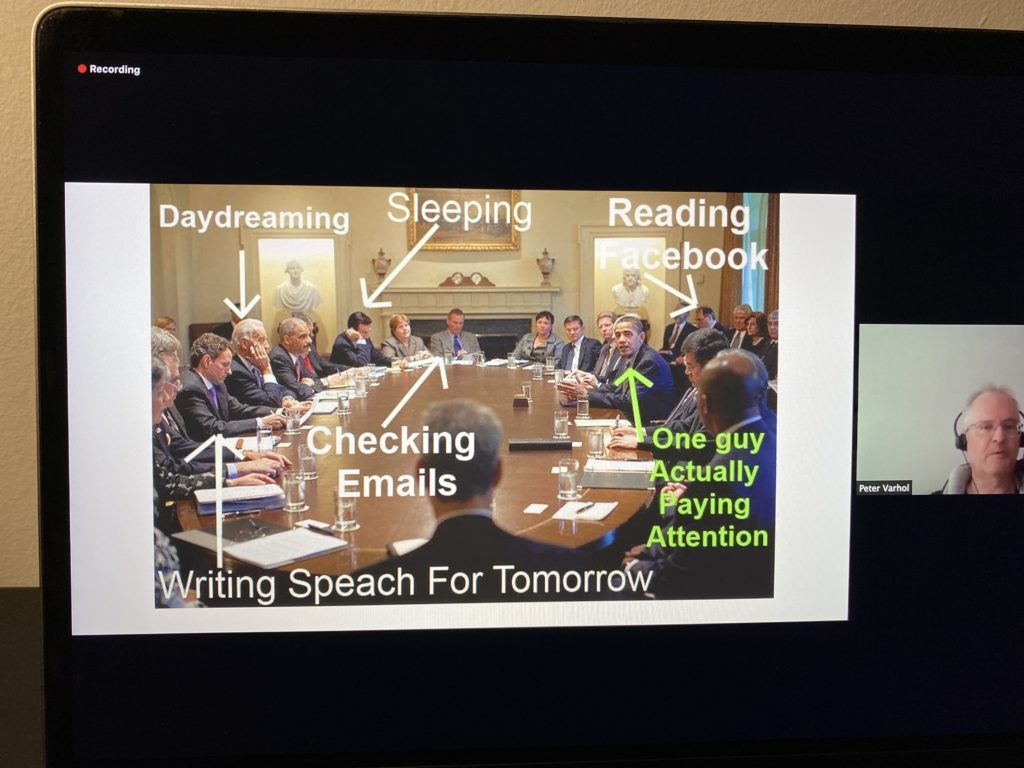 But today, due to pandemics, we are forced to do remote communication. We are using various applications and systems. The trick with any conversation is that it is scripted. We think upfront about what we are going to say. Because communication is about control. The greatest communication bug is to do it by multitasking.
Predictability
We all want to bring predictability to our lives. Must be aware that we are not invincible in conversation. We are control addicts, and our goal in communication is not to show our vulnerability. So we are avoiding conversations with various excuses. In remote conversation, this is more amplified behavior. To overcome this, we should be more spontaneous in our conversations.
The 7% Communication Rule
7% is communicated through words, 38% through tone of voice, and 55% through body language.
Device Curse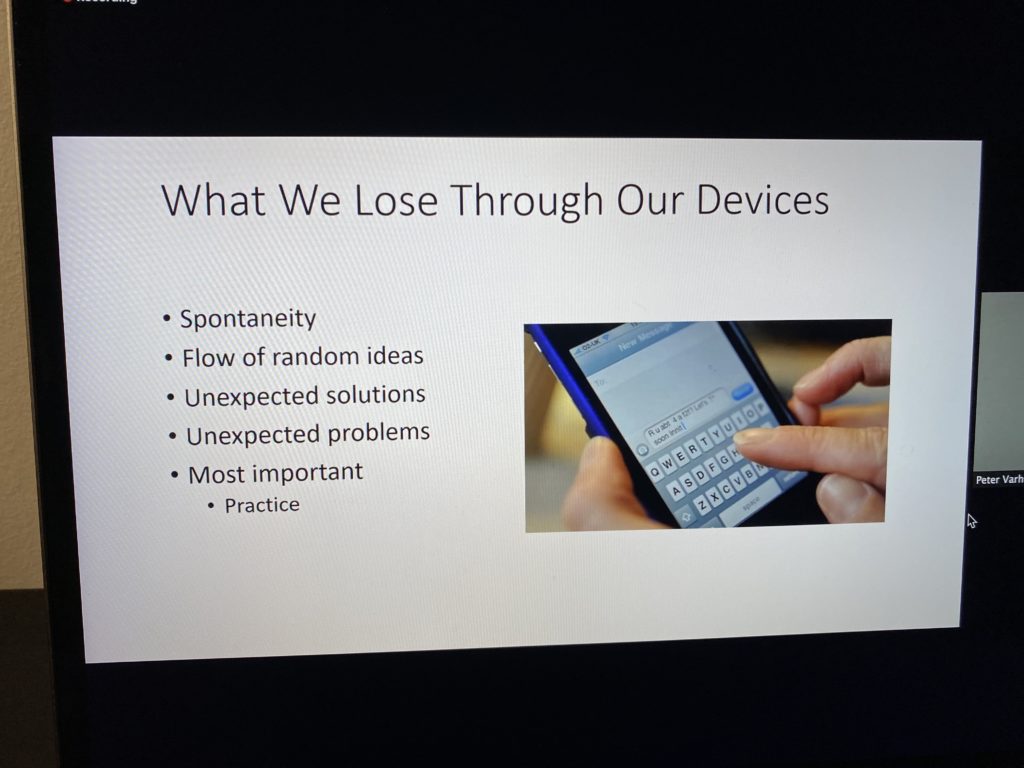 But how to overcome this curse. In remote conversations, you should try:
personalized background
happy hours
personal information (pets, hobbies, books)
The Role Of Communication
Let's recap the communication role:
solve problems
Share ideas
get work done
Important meeting setup is as a meeting organizer, you need to lead the meeting by example and to set clear meeting goal. A big problem in the remote meeting could be the geographical dispersion of meeting participants. But remote meeting tools provide exciting new features. Chat applications like Slack combine communication, data exchange, and command execution (let's deploy during the meeting).
Video Calls
Today video calls are very advanced and cheap. But before a call, we need to communicate the rules for camera and mic mute and interrupt with questions. And one interesting feature in Microsoft Teams, you can set up your virtual commute time.
Book Alert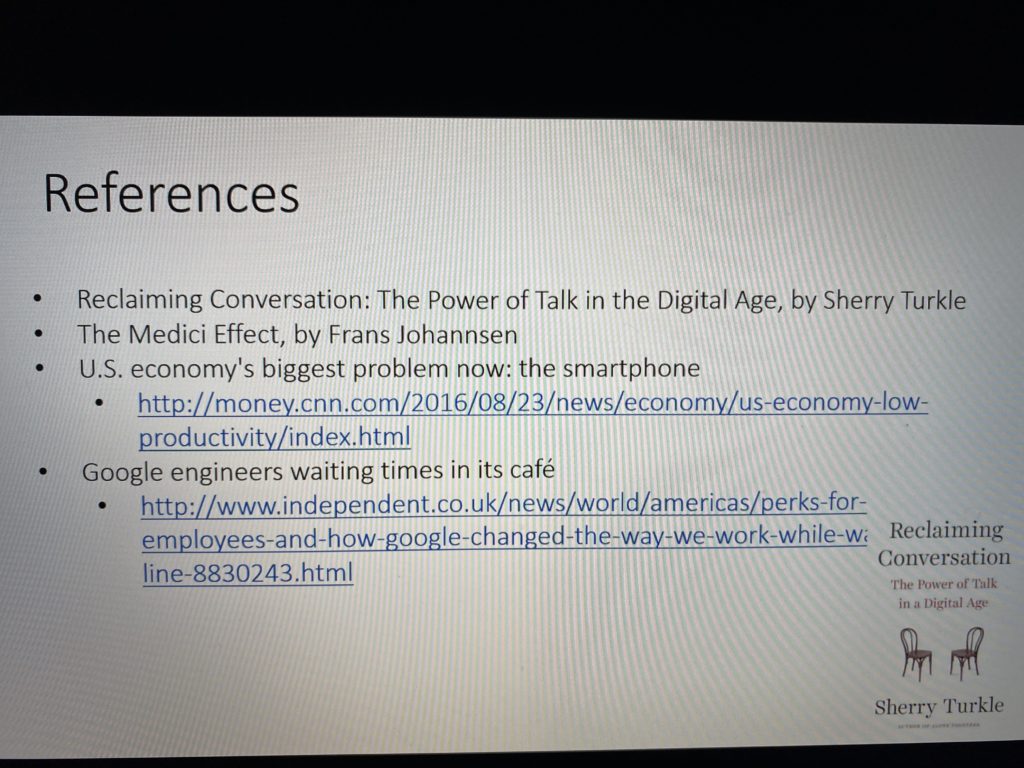 Q&A
During this session, Joel made one perfect point. In remote meetings, we bring part of our homes and families into the meeting via camera and mic. But after six months, Joel's team realized that his customers and teams are comfortable with this. They even feel more human 🙂
Testivator Session Score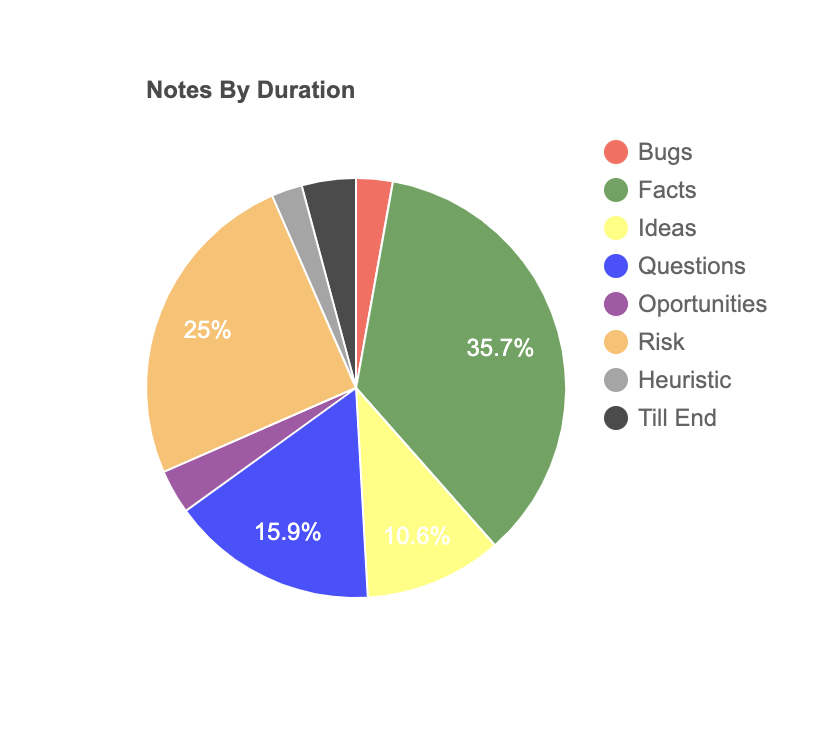 Testivator Session Score For Talking to People: Changing Patterns in a Shelter-in-Place World
For this session, I was using the Testivator Mobile application. I took 49 notes and 8 screenshots.
Here are note types by duration. Till the end is 4.2 %, and it is the ratio of duration from last note to session end and session duration.