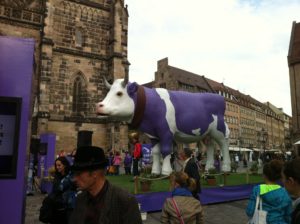 TL;DR
Every passionate software tester has a marketing plan. This blog is my marketing plan. Let's see what is traditional marketing and what you need to do to transform it into a modern marketing plan. The post is based on a remarkable book written by Chad Fowler, The Passionate Programmer.
Many software professionals think cynical about marketing. Here is why they should change their mind about it.
The traditional marketing plan is about four p's:
product
price
promotion
placement
Marketing's purpose is to create a link between a producer and consumer of a product or service. Advertisement channels are the traditional way to create awareness about a product or service.
In contrast, a modern marketing strategy is to make a product or service viral. Awareness is accomplished by word of mouth about a remarkable product. Outstanding viral service is Gmail, where you needed an invitation to become a Gmail user.
As a passionate software tester, you are offering software testing services. So, how to become remarkable in those services?
For a start, read Seth Goding's book "Purple Cow, Transform Your Business By Being Remarkable." A summary is that remarkable means that something is worth talking about. But most importantly, people talk about that before they are asked.
As a software tester, your software testing could be recognized as remarkable if:
Release successful open source projects. Remember, open-source does not mean free, you could still earn money by releasing an open-source project. As a general guideline, your project should automate some process, so that thing is now done in five minutes instead of five days.
Writing blog.
Writing articles.
Writing a book. This comes after blog writing. Blog writing could be considered as preparation for book writing.
Conference talks. There is a big discussion should you apply a talk for conferences that do not reimburse your expenses. It's your decision, but remember that a well-known conference could make you remarkable.
Read my series of blog posts about becoming a passionate software tester.