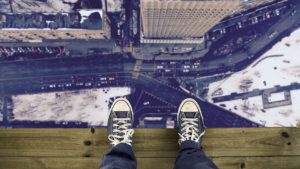 TL;DR
If you want to have fun doing your software testing work, you have to face your fears. This post list which specific software testing fears could stand at your path being a passionate software tester. This post is based on a remarkable book written by Chad Fowler, The Passionate Programmer.
Which fears could stand on a way of a passionate software tester?
Fear of losing job security.
You work for a big company where the money is ok, your opportunity for promotion is minimal, every day you face with same problems (which are not problems anymore) that you can handle, and you are secured. Or you think that you are, that you will never be fired. Your friend took you to a local meetup, and you found about startup that is looking for software testers. You are afraid of problems in that new position. This is the moment when you need to face your fear and make a decision. Any decision is ok, but you need to make one.
Fear of your parents.
I have a friend whose daughter was excellent at math and could join the best Croatian highschool, MIOC. My friend made a decision for her daughter to go to her high school. She feared that MIOC would be too hard for her daughter.
If you were that daughter, what would you do? Face the MIOC fear or listen to your parents?
Go independent.
You read a lot about being a freelance software tester. You even have a few jobs on the side. One client needs full time. Face your job security fear and make a decision.
Conclusion
You have the opportunity to face your fear daily. Make a decision, any decision is right, and be aware of your concern. But only one choice is taking you to a path of a passionate software tester.