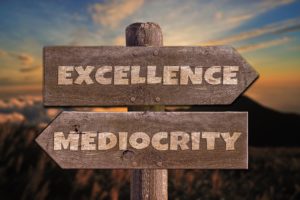 TL;DR
This post is how to reveal the hidden goals of bad attitude software testers. It will help you not to become this person because that type of software tester is not passionate about his job. The post is based on a remarkable book written by Chad Fowler, The Passionate Programmer.
You probably have met that software tester. That software tester always has some company gossip, always criticizes management work, claims that could do management work much better. But you know from first-hand that his output is a mediocre job. He cherry-picks his assignments and does that work very poorly.
For example, I hate to do the ironing. I pick my close to minimize that task. For instance, I never wear shirts because I iron them poorly, and to bring them to ironing service is not an option because of it takes too much time. I can leave with that because I do not have a manager that could care about my ironing performance.
But software testing job is a different thing. Do not be a mediocre software tester because you definitely will not get a promotion.
Concentrate on your daily, weekly, monthly assignments and do them the best you can. This is what passionate software tester would do.