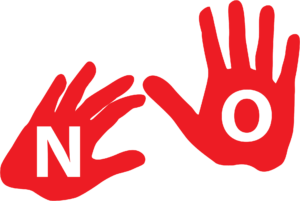 TL;DR
Last time we presented the schedule game, We Gotta Have It; We Are Toast Without It. We move on schedule a game that we all have played, We Can't Say No. The post is based on a remarkable book written by Johanna Rothman, Manage It!
The Pattern
How to recognize that you are playing We Can't Say No schedule game? This game starts with another game, We Gotta Have It, that we discussed in the last post. As the skillful project manager, you bring the request to your team. This extra feature requires tradeoffs in your project schedule. But when you start discussing those tradeoffs with your team, team member start the game We Can't Say No. They blindly accept the extra work for extra features, which affects project time and money.
To be honest, I did that. We did not know the amount of time for the extra features, but more often, the reason was simply feeling guilt that we are responsible for failing on management requests.
How To Play
So how can you help your team to manage the extra work?
Break additional features in pebble size tasks (half-day tasks) to plan how it would affect the current schedule plan.
When the team wants to keep the current schedule by doing overtime work, also split that overtime into timeboxed (one week) durations. Measure how much of pebble tasks were done during the overtime.
An alternative to overtime is to add skillful people to the team that knows the product.
The team must have an education on how to say no. Here is one example of such a workshop.