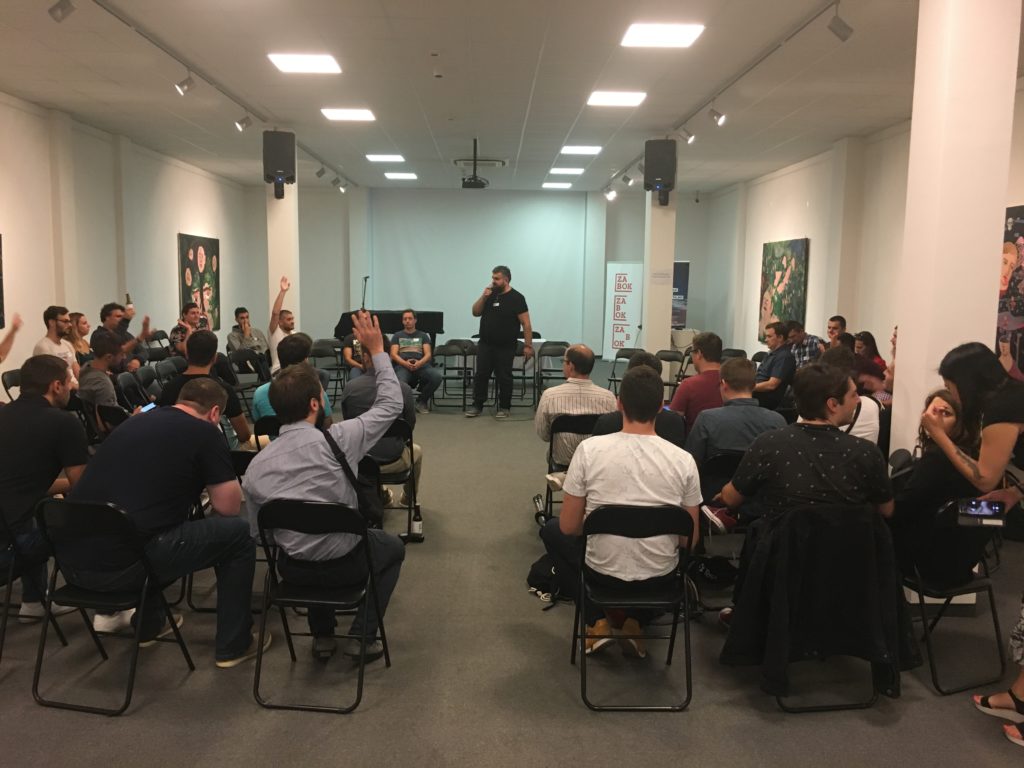 TL;DR
This Friday we had the first day of Testival 2019 that was held in my hometown Zabok. The first day was reserved for setting open sessions and attendee's introductions.
The first day was held in "Main Hall", which is a city gallery. Pictures on the wall are a preview of the exhibition that starts on Monday. This event was free of charge with Friday social hour and Saturday lunch. This is possible because of our sponsors:
King-ICT
City of Zabok
Bornfight
Reverse Labs
Njuskalo
Repsly
Infinum
Association for Software Testing
Tentamen
And special thanks to WebCamp organization that helped us with the organization.
After attendees (70+) introduced themselves, Davor Banovic started with the usual open session conference format introduction. In that format, attendees propose a topic in front of the audience and explain it in a few sentences. Then post it with topic name goes to voting wall. To those sessions, we add opening and closing keynote with well-known software testing speakers. This year we had Titus Fortner and Gaspar Nagy.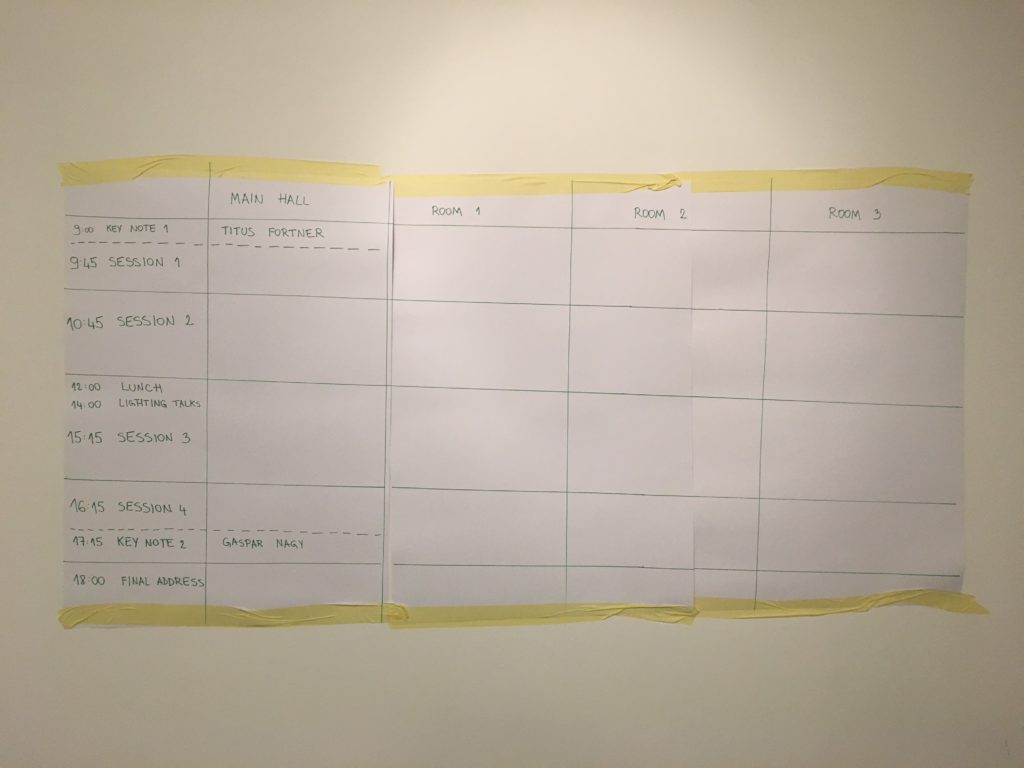 Here is the final dashboard with all proposed sessions: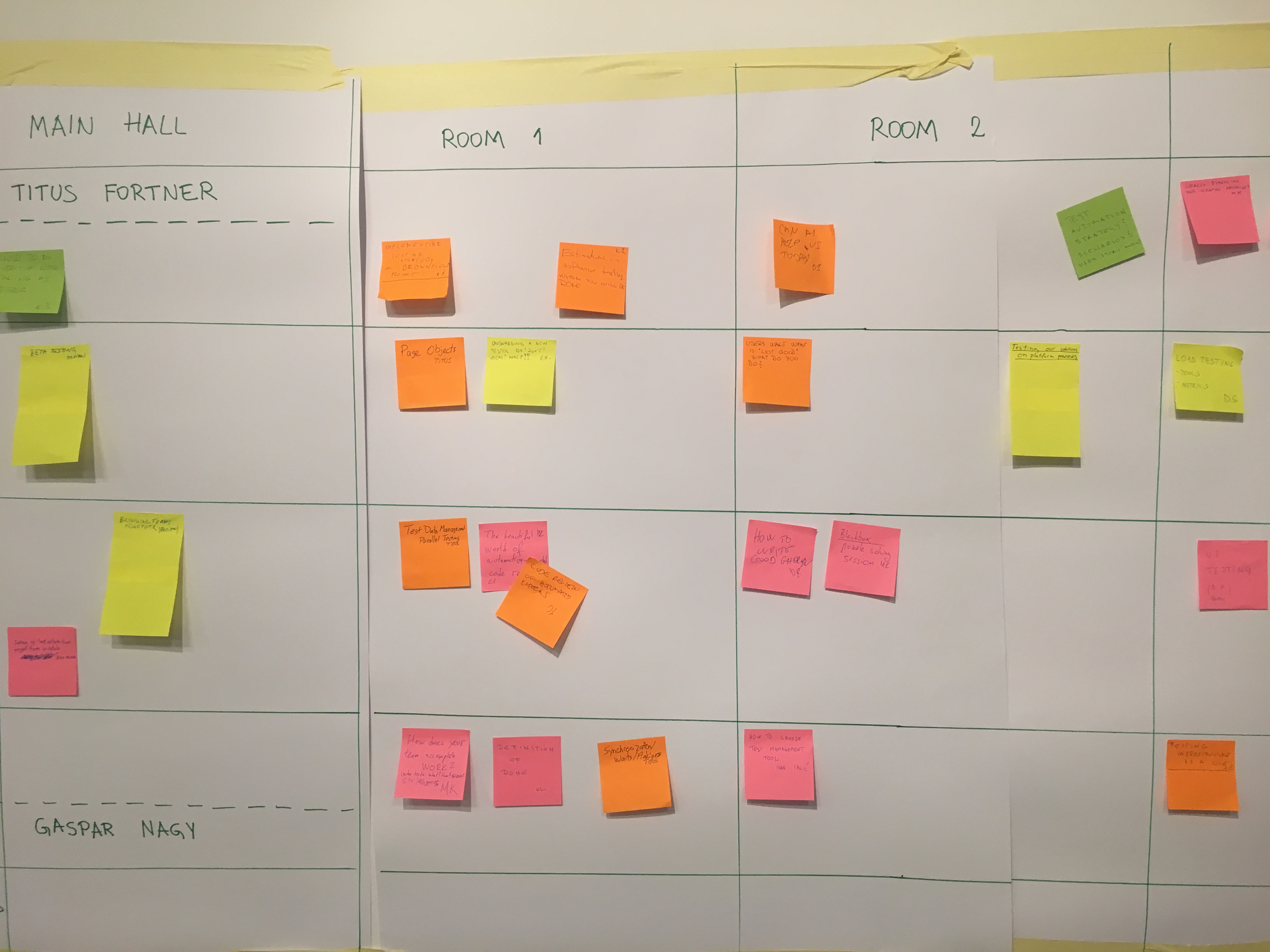 After sessions were proposed, next was voting time: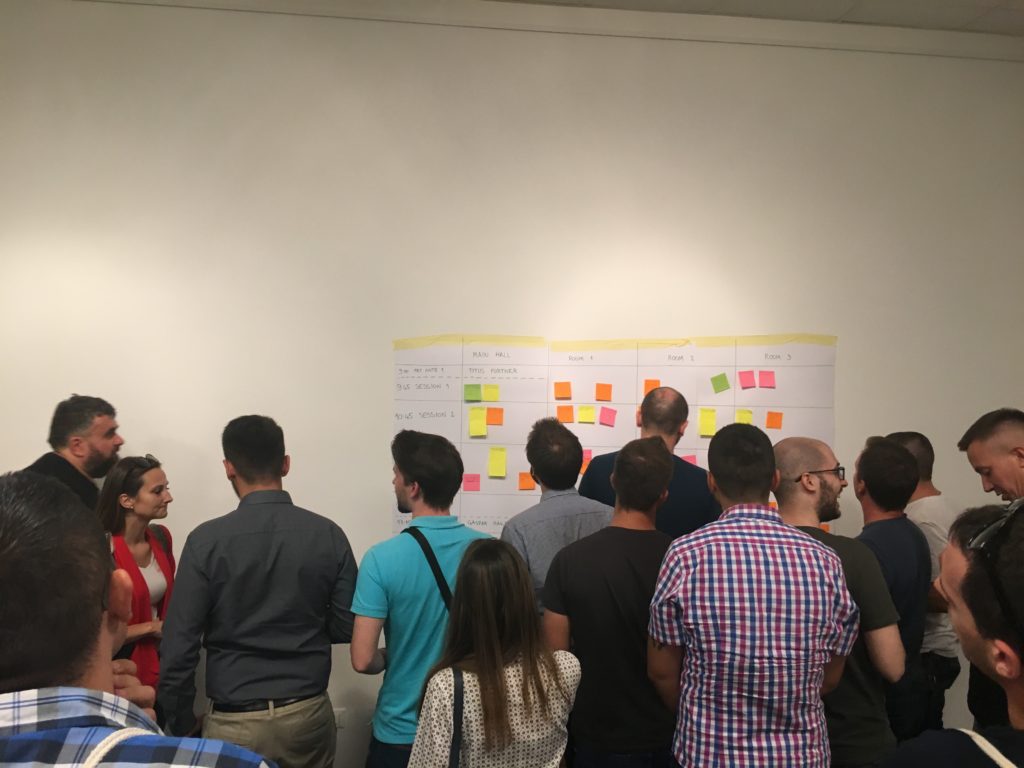 I noticed that people got used to this process, and everything went smooth and fast.
And here are voting results: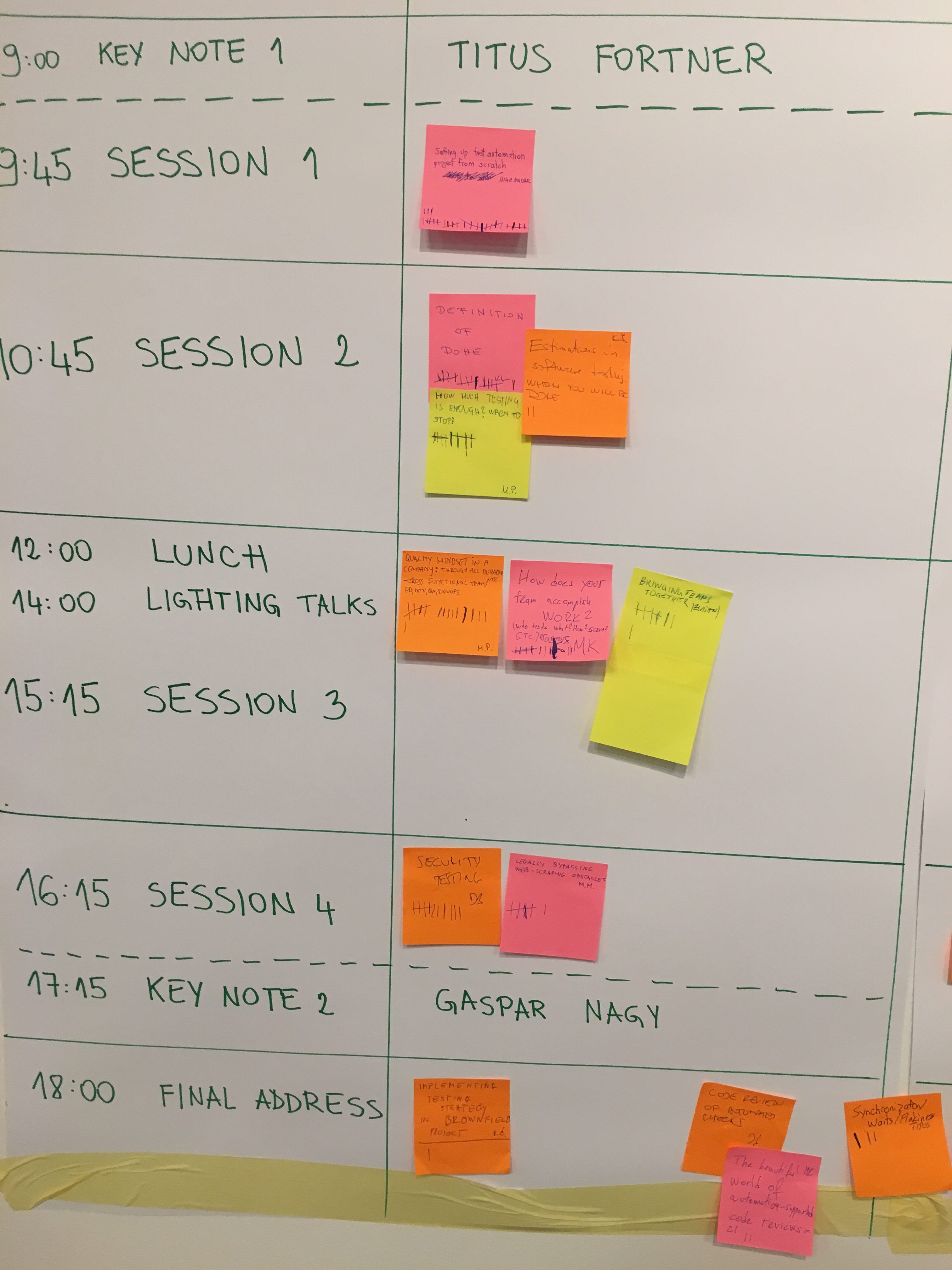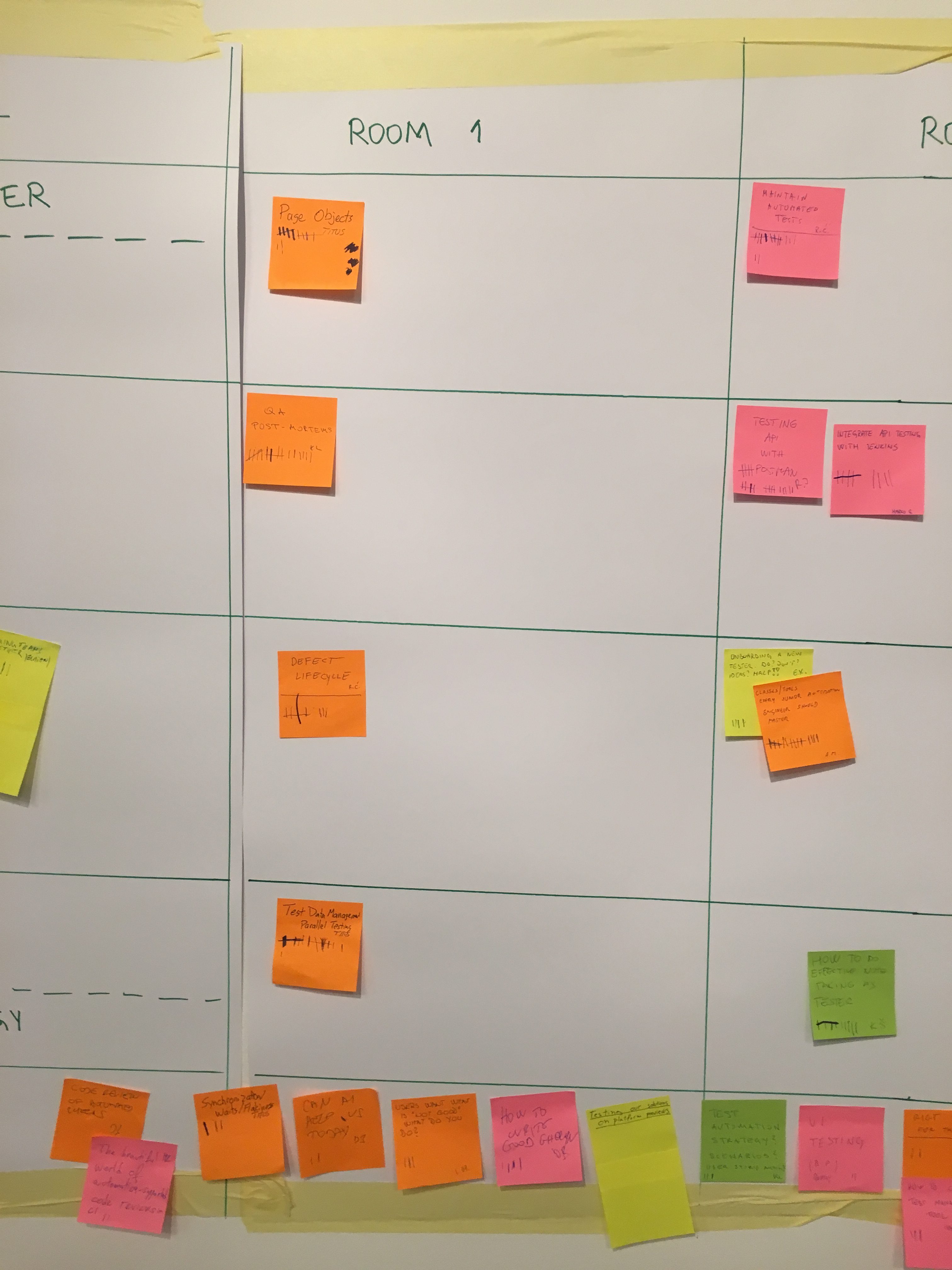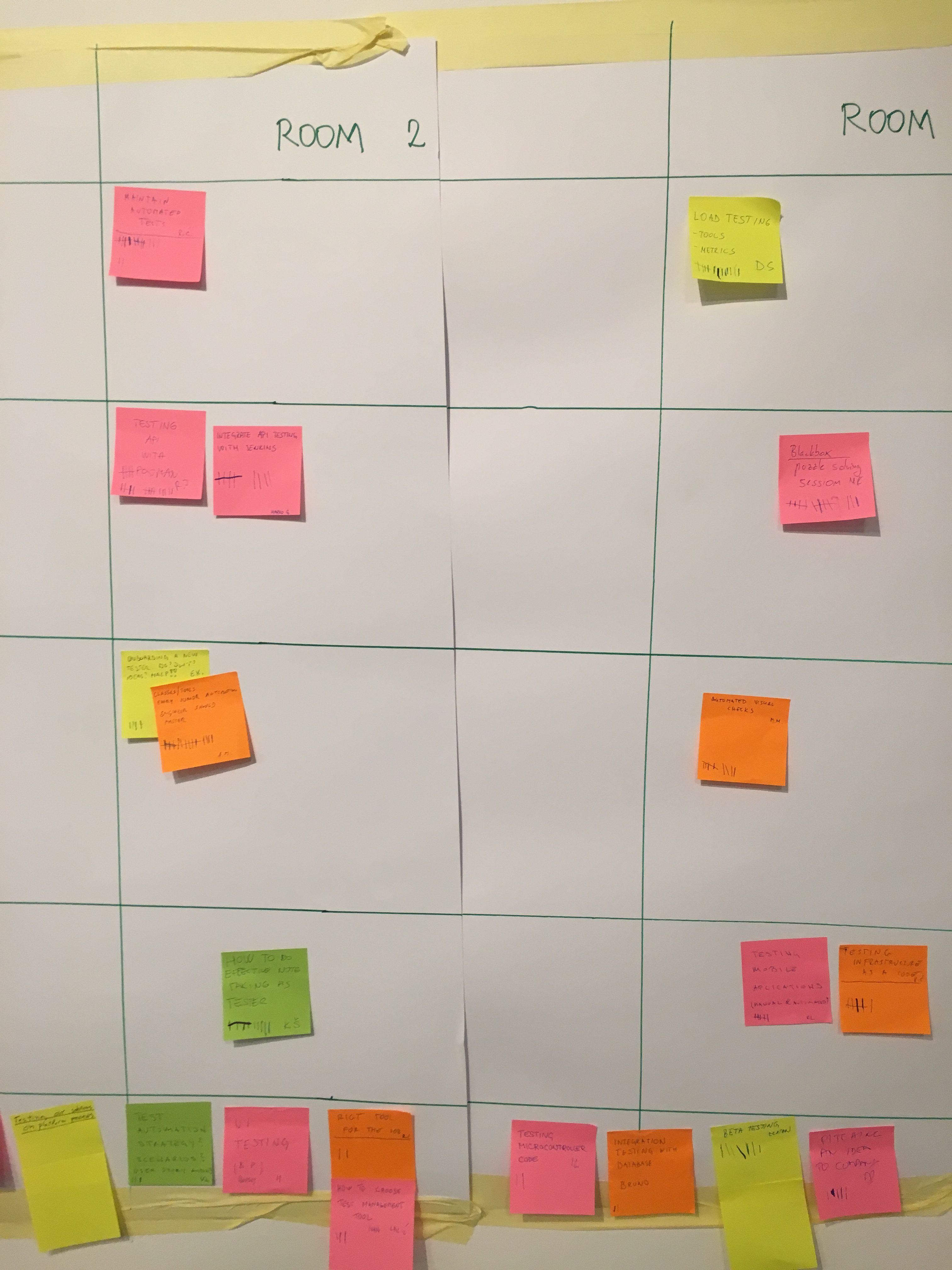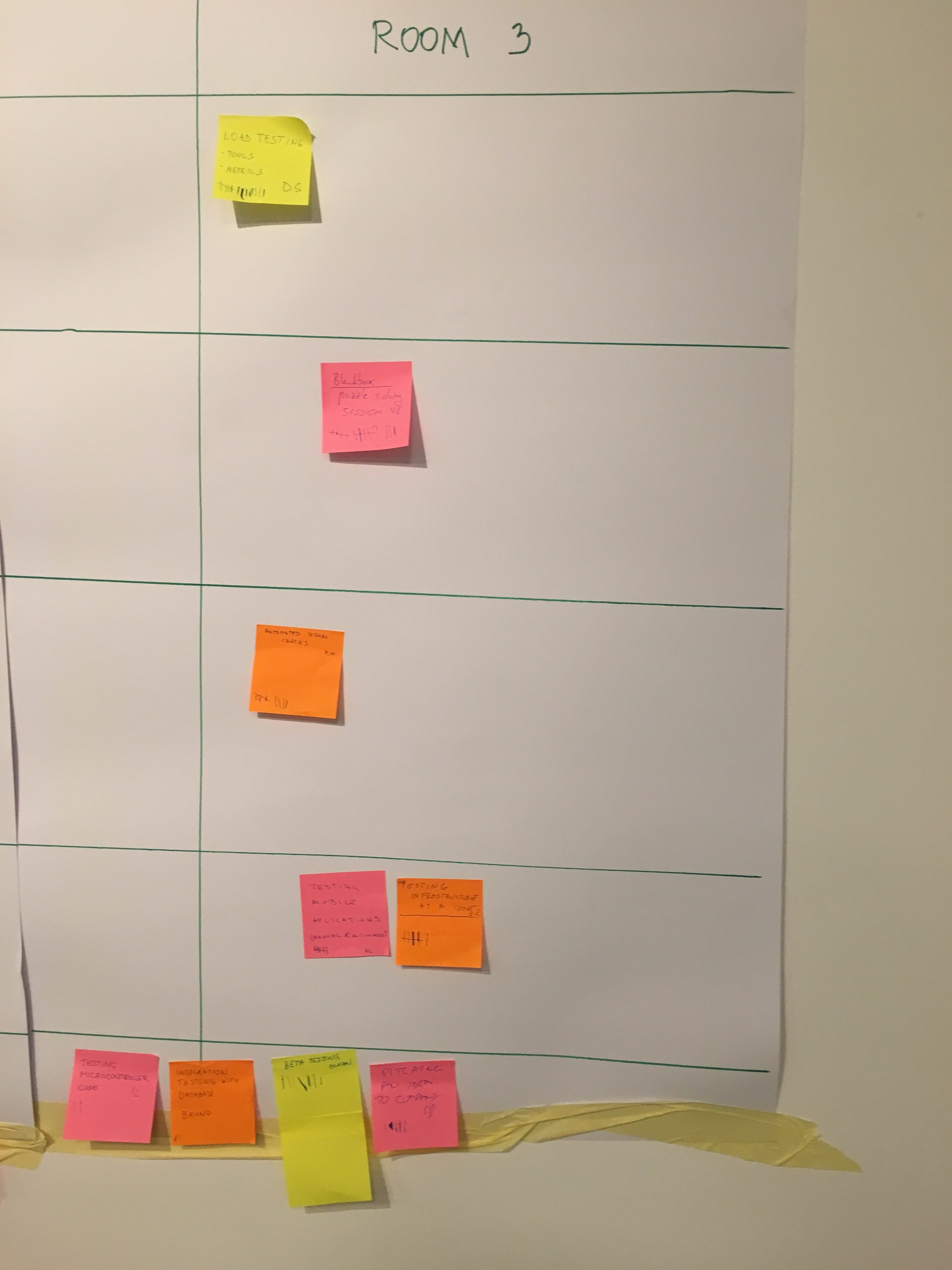 Post-it's in the last row did not have enough votes to get the session slot.
After hard work, it was time for a social hour with food and drinks. Social hour finished at 22.00 which was smart, Saturday was reserved for sessions and two keynotes.