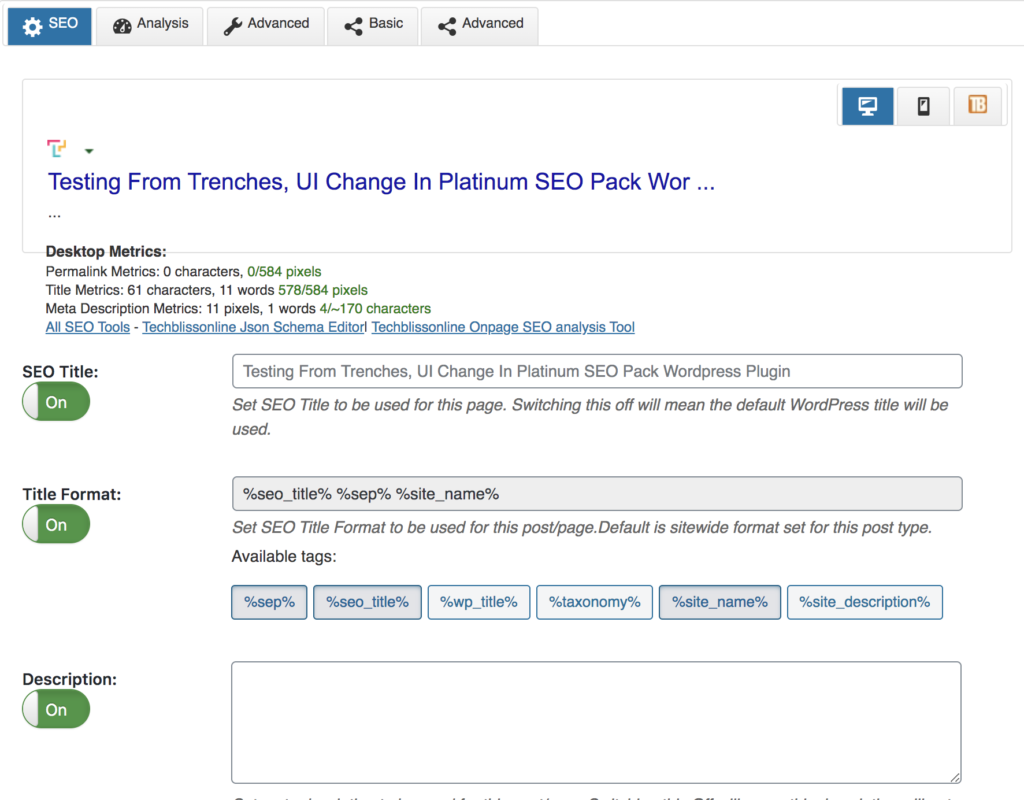 TL;DR
To automatically create SEO tags for these blog posts, I am using the Platinum SEO Pack WordPress plugin. I describe how simple UI change in this plugin resulted in a drop for analytics metrics number of users and sessions.
Platinum SEO Pack Plugin has three inputs that I enter manually:
SEO Title
Description
Keywords
Those three categories create HTML meta tags that help search engines to automatically categorize your page and optimize it for user search keywords.
The title is blog post title, the description is posted TL;DR section, and keywords are based on post content. In the previous version, those three input boxes were ON the SAME plugin page without any placeholder text.
As WordPress host provider, I am using Pagely. They automatically upgrade WordPress and installed Plugins. If there is a security issue with the plugin, it is automatically deactivated. This is due to my blog post-security. That means I got a new version of Platinum SEO Pack. That version significantly changed its user interface.
The keywords section got its own analysis tab, so I missed to enter keyword data. It took me two weeks to realize that. SEO title and description got placeholder text with the value that I would enter manually. The problem was that default settings were not to use those placeholder values. So posts had been published without any SEO values.
The trigger was Google Analytics, where I got a drop in visitor metrics. I read more carefully Plugin documentation to figure out what the problem is.
The lesson is that changing User Interface for the feature could be tricky. Rember that users do not want to use your software they wish is that they have used your software for their business problem.