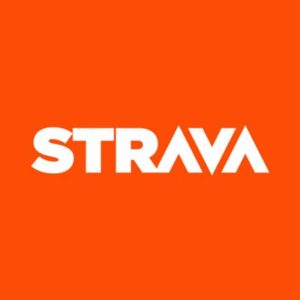 TL;DR
This post is about how I discovered an essential feature of the Strava application.
Context
Based on his lifestyle change decision, Zeljko abandoned the Untapped application for Strava. Untapped is for the beer lovers, and Strava is for moving lovers. With no intention of leaving Untapped (Zeljko recommended it to me) I decided to check Strava. As my Health iOS application reported the same walking route with different distances (app was sometimes off for a whole mile), I decided to check Strava, again based on Zeljko's recommendation. Basic Strava is for free.
Follow
After sign in, I started following Zeljko's activities. For example, he was running during the Zagreb Earthquake, This is his warm-up session: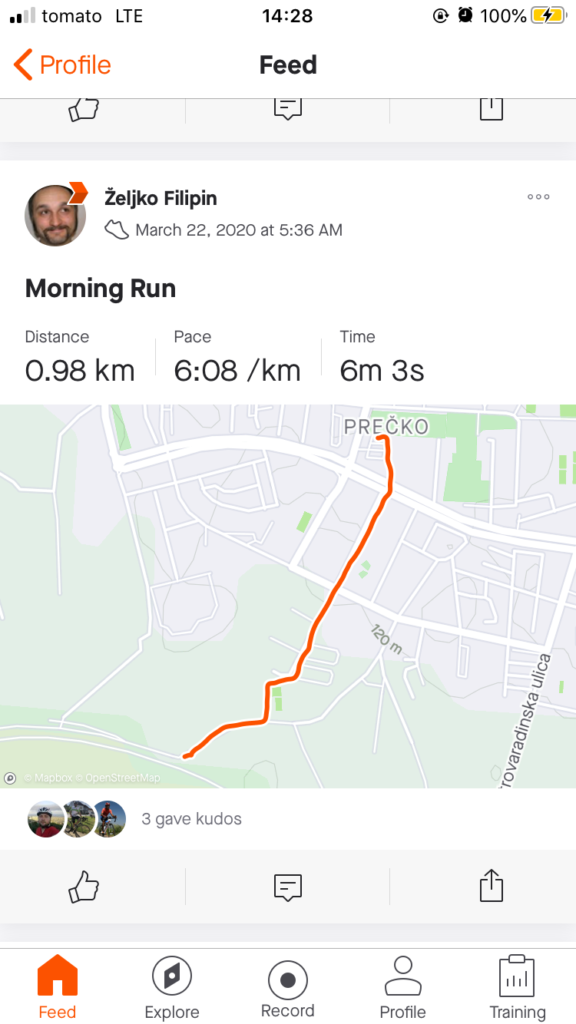 And actual run: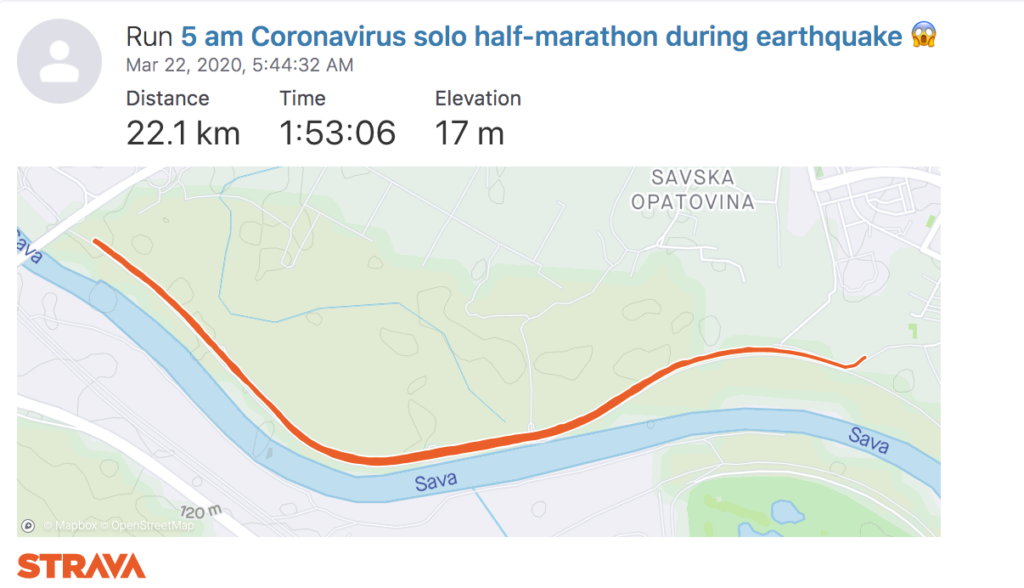 Zeljko was preparing for the Zagreb half marathon 2020, and it was interesting to see how he had been training for this event.
This is his half marathon run: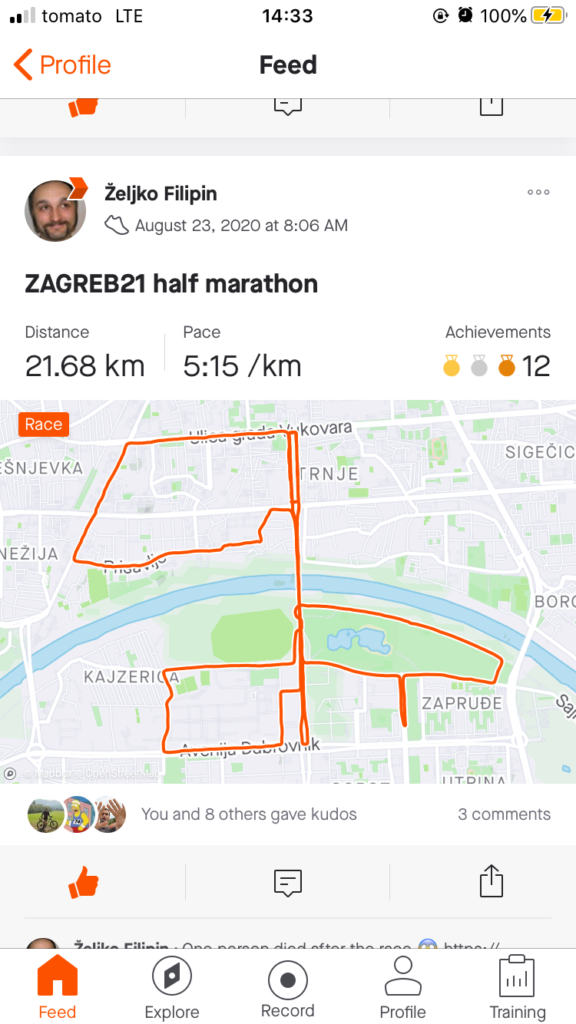 And here comes the unexpected discovery of essential Strava feature. One competitor died just as he crossed the finish line. Age was very similar to Zeljko's age. As soon I read this news, I went to Strava to check above Zeljko's Strava activity report for the Zagreb half marathon. The activity was already processed, even with some kudos. So Strava gave me peace of mind that my friend was ok after this run.