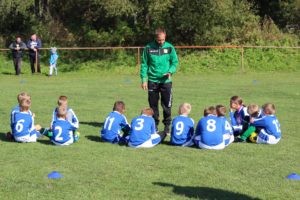 TL;DR
The last time we presented the last scheduled game, Schedule Trance. Today we move on to the topic of how to create a Project Team. We start with identifying project team member roles. The post is based on a remarkable book written by Johanna Rothman, Manage It!
Roles
In today's project development processes, people skills are described with roles. As this is not a perfect classification, it is the best what we have today.  Here are roles that you would need as a Project Manager to have a minimal chance for your project to succeed:
The Architect is a highly specialized, humorless program of the Machine world and the creator of the Matrix. As the system's chief administrator, he is possibly a collective manifestation, or at the very least a virtual representation of the entire Machine mainframe [The Matrix].
The Architect is responsible for all systems: development, testing, staging, and production. The Architect decides how the code will be organized and deployed to his reasonable choice's architecture framework.
Warning! Thrue Architect knows how to write code for proposed system architecture.
The developer is responsible for design and source code writing.
Designs and writes tests in any form needed.
Designs and writes the documentation.
Business Analyst business is requirements, explicit and implicit ones.
The release engineer's responsibility is the design and scripts of the build system. Welcome to the DevOps world.
If you do not know what project managers do, it is time to recap this blog post series.
Recap
Here is an excellent opportunity to reflect on your project team roles. Your project will likely fail if your project team does not have any of the roles listed above. If you have all the roles above, but it is also highly possible that you have more than one role. Commonly, testers are also releasing engineers. But it is also widespread that release engineers are not software testers.
Additional Roles
The above list is the list of "basic" roles. If you work in some exotic domain, you may also have a firmware developer.
Specialists Or Generalists
It is costly to have a project team exclusively made of Specialists. In my experience, I always worked in a project team made of Generalists.