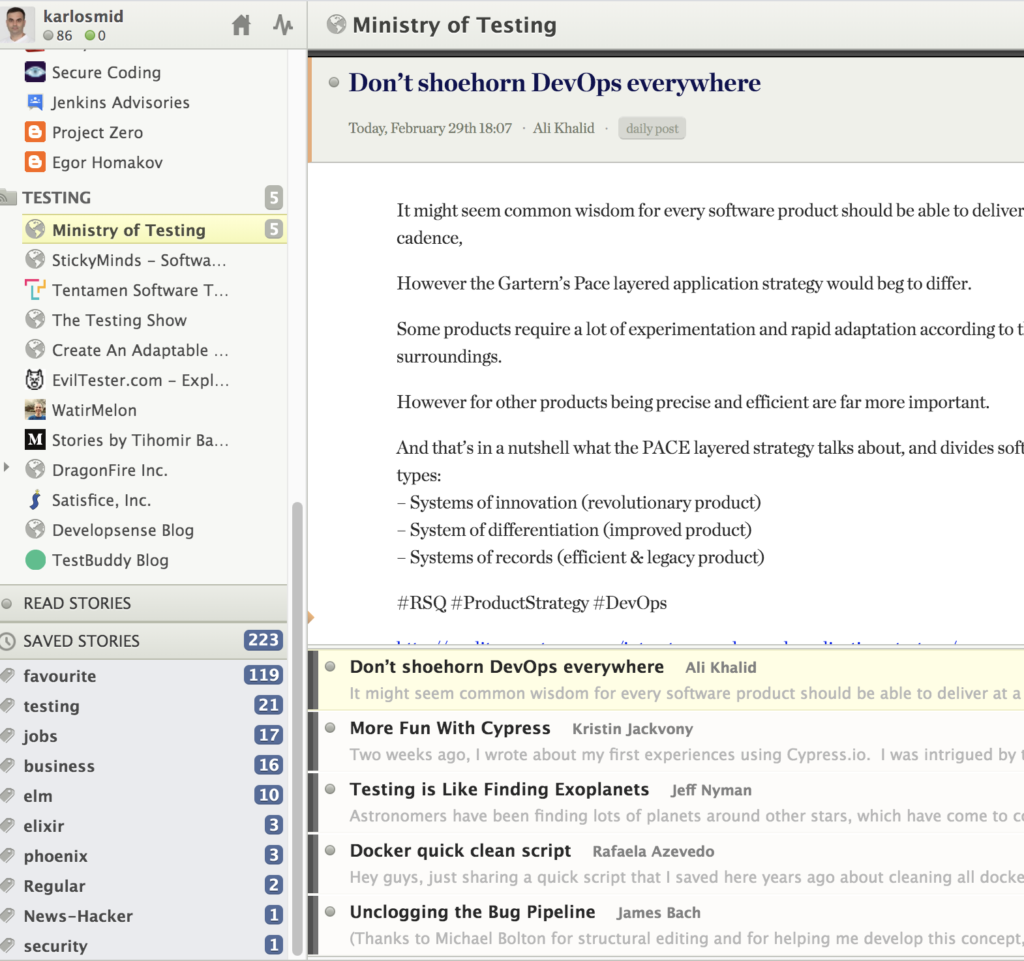 PSA: Beware of sudo on OS X by Ron [source]
Ron describes the OS X sudo issue that is not present in my current OS X 10.13.6 because of this post was from 2015. You will learn about the sudo option tty_tickets.
Linux workstation security checklist by Trevor Bramwell [source]
Maybe you will be disappointed, but most parts of security is a tedious checklist that should be automated. Here is a Linux security checklist. The right starting point to learn about Linux security.
Is RSS still worth the time? by ciokan Hacker News author [source]
My answer is a firm YES for 2020. RSS is the most elegant way to monitor feed from various sources. Here you can read still relevant HackerNews discussion from 2015.
Testing TLS/SSL encryption [source]
If you need to test your TLS/SSL encryption from the cmd line, you should try this tool. By exploring cmd options, you can extend your knowledge about this topic.
TESTING IN THE PUB EPISODE 20 – THE 3 EPIPHANIES OF SECURITY TESTING by STEPHEN JANAWAY [source]
A podcast episode about Declan O'Riordan 3 epiphanies of security testing over a pint of Guinness.
Security Testing Pathway by Katrina Clokie [source]
Katrina created various self-development pathway blog posts for software testers. This pathway is a tool to help guide your self-development in security testing. It includes a variety of steps that you may approach linearly or by hopping about to those that interest you most.