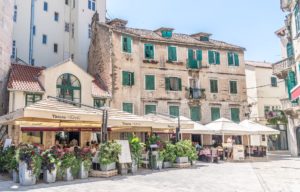 TL;DR
We presented the sixth schedule game, Pants On Fire, where you will bounce between two or more projects, all with the same high priority. In-Game Seven, we discuss the Split Focus game, where you work on several projects simultaneously. The post is based on a remarkable book written by Johanna Rothman, Manage It!
Focus Means A Single Focus
Some company strategy could be to focus on a list of five things. This is split focus, and the main issue with that strategy is that you will do poor focus on all five items instead of a successful focus on just one item.
How To Play
First, try to provide cost estimates of multi-project multitasking. Your goal is to prove that finished five multi-project is more expensive than five serial projects. A project context switch is expensive.
Perceive management that your team can produce something in a short circle. Maybe they would change their minds and switch back to serial projects. Do one-week iterations or feature stage delivery. One-week of planning delivery is crucial to have working partial products as soon as possible.
Remember
Split focus is not a focus.