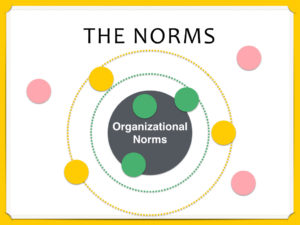 TL;DR
This post is about my learning experience from the panel – Nurturing a healthy culture, the fourth lecture of Online Testing Conference 2020, presented by Lisa Crispin, Lena Wiberg, Alex Schladebeck & Gitte Klitgaard.
The panel tried to give an answer on question how to grow company culture so businesses, people, and software would grow.
Lisa Crispin is the co-author, with Janet Gregory, of More Agile Testing: Learning Journeys for the Whole Team (2014) and Agile Testing: A Practical Guide for Testers and Agile Teams (2009). I have not read those books yet, but I read a few blog posts about Agile Testing book takeaways. Not to mention that those two books appeared at a lot of software testing talks as book alerts.
Lena Wiberg has been in the IT-industry since 1999 when she got her first job as a developer, but ten years later, she moved to software testing. She is one of the directors on the board for the Association for Software Testing and an avid blogger, speaker, and workshop facilitator.
Alex Schladebeck is  CEO and Head of Quality at Bredex GmbH.
Gitte Klitgaard is an agile coach, hugger, friend, and much more. She lives and loves agile. She took the oath of non-allegiance.
So we had four heavy software tester thinkers 🙂 What stuck with me were two topics:
management by fear
culture hacking
Management By Fear
We can call this a traditional management approach. You must comply; otherwise, you will get fired. This could provide short term positive results, but in the long term, this is a disaster for the overall team.
Culture Hacking
Culture hacking is all about finding the little things you can do every day to create positive, iterative change. It might sound like a quick fix, but it's more than that. As a software developer on an engineering sprint, it's about focusing on small things more frequently rather than only trying to tackle and change the big stuff [source].
This is a bottom-up approach, and this is the reason why it works. We enable our team to make decisions. What could be those small changes in software testing? Mike Lyles's previous talk was about that topic.