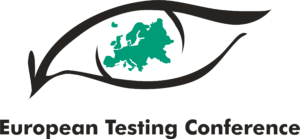 TL;DR
Next week is the European Testing Conference 2020 week. This is my second participation. Unfortunately, 2020 is the last installment of this great event.
Maaret Pyhäjärvi is the creator of this event. I know her through her thoughtful blog, A Seasoned Tester's Crystal Ball. In 2015, I invited her to give an opening keynote at Testival.eu 2015 conference. That time I did my first mob session, a fascinating concept.
European Testing Conference 2018 was a blast of the learning experience for me. The following blog posts support this claim. The biggest open session that I have ever attend, testers speed meets, the mix of talks and tutorials on the same day, all new concepts that work. For example, for me, it is hard to be concentrated on a full day of talks. But mixing tutorials with talks, you have a chance for context switch from listening mode to doing mode. Excellent concept. You still have an opportunity to apply. I am very excited about the friends that I gained at the 2018 event.
My Plans
I applied for a meetup ING hosts European Testing Conference; pre-conference get together, but unfortunately, I am on the long waiting list so very probably I will not attend this meetup.
I am flying to Amsterdam on Monday, so I will have three extra days. Monday is reserved for Van Gogh museum and Ann Frank's house. For Ana Franks's house, you need to buy tickets in advance because it is trendy. I bought a guided tour, and this gives you some kind of priority list over regular tickets. I will also visit the tourist office to make some bookings with human agents.
On Tuesday I will visit the Rembrandt House. Wednesday is reserved for ZOO. I will also use the Untapped application to explore with is new in Amsterdam regarding craft beers.
That's for planning. Stay tuned to read interesting reports on this great event.