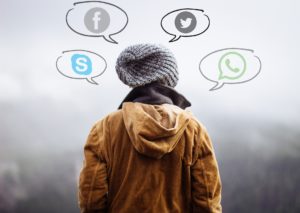 TL;DR
To become a passionate software tester, you should connect your online presence (in forms of blog posts and Tweeter tweets) with your's in-person appearance. The post is based on a remarkable book written by Chad Fowler, The Passionate Programmer.
There are several ways how you can amplify your in-person presence.
Locally within your company, try to engage in random conversations (coffee machine, kitchen, water tanks) with your teammates. You can start with the topic of how you noticed his/her way of solving a project problem (in code, in managing people), you can talk about how you solved some problem or point out an issue that is currently on the table. This will help you to get a connection with teammates on professional and personal levels.
I know many testers who do not attend conferences because they expect their company to cover their expenses. This is their loss. You could always invest your vacation budget in attending a software testing conference. Add extra few days to have free time at the location.
At the conference, do not be introvert. Introduce yourself to random attends and apply a strategy for local company engagement with teammates. Or even better, approach to a speaker or someone that you know from their online software testing presence.
If you still can not afford the conference budget, use meetup.com in an area of 100 miles from your residence. You will be surprised at how many options you have! Search for testing and development meetups. When you are there, apply in-person engagement strategy explained in previous paragraphs.