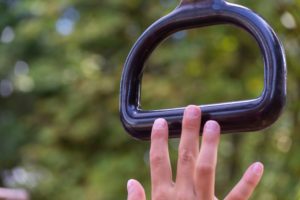 TL;DR
To become a passionate software tester, it is good practice to reach and talk with software testers that already become passionate software testers. The post is based on a remarkable book written by Chad Fowler, The Passionate Programmer.
The first goal of reaching passionate software tester should not be the possibility to brag that you talked to them. You reach so you can elevate your software testing craft. When you become known in those circles, this will be because of your ideas about software testing. You can reach online or in person. Here is a list of the situations when it is ok to reach:
Thoughtful blog post comment. Maybe you disagree with what she/he said in a blog post. Prepare your facts, why do not agree with those statements. Do not be a jerk. It takes a significant effort to write a blog post. Maybe you have something to add, that adds on provided ideas.
In-person at the conference. This could be after the talk, or during lunch or breaks. Also, prepare your self to start a thoughtful discussion.
Offer help. Passionate software tester sometimes asks for thoughtful feedback about its ideas. This is usually on social networks. Offer to provide assistance, and explain in short why you think that you could provide one.